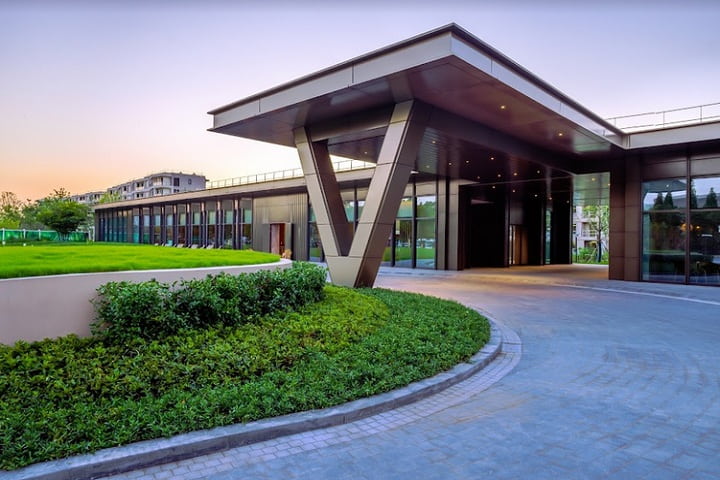 Lendlease announced the Grand Opening of its landmark senior living project in Qingpu, Shanghai. Ardor Gardens · Yi Pu Hui offers seniors a hospitable and well-being focused environment supported by premium facilities and top-notch services for them to lead vibrant and active lives.
Justin Gabbani, Chief Executive Officer Asia, Lendlease, said, "The opening of Ardor Gardens · Yi Pu Hui is an important milestone for Lendlease's growth in China, marking the official arrival of our international senior living concept. With our deep expertise and experience from Australia, we hope to serve Chinese seniors who are looking forward to a high-quality senior lifestyle. We will continue to deepen our placemaking expertise in the Chinese market and create value through communities that thrive."
More than 250 furnished apartments delivered in Phase One
Located on the banks of Dianshan Lake, Ardor Gardens · Yi Pu Hui is surrounded by nature and picturesque scenery. The entire project is based on the four seasons, and covers an area of approximately 85,000 square metres. It is a low-density senior living community consisting of more than 20 buildings of four to six floors, providing more than 800 furnished apartments.
Today, the first phase of the project, Autumn Garden, officially opened with the first six buildings and comprising more than 250 apartments. The remaining phases are expected to be gradually completed within a year.
The first group of residents will settle into the community for Phase One. They include former educators, doctors, government officials, managers of state-owned enterprises and owners of small and medium-sized enterprises. One-third of the incoming residents are Chinese seniors with overseas connections, having previously lived or worked overseas, or may have children who are currently abroad. Most of them are from Shanghai. Lendlease expects more residents to move into the community in subsequent phases.
First senior living community in China to receive WELL HSR
The WELL Health and Safety Rating (WELL HSR) certification is a testament of Lendlease's focus on delivering quality and sustainable developments, where the well-being and safety of its residents are of utmost priority. The adoption of advanced technologies to create a holistic ecosystem in the community, as well as a fuss-free and safety-first experience for residents.
As the first senior living community in China to receive WELL HSR, Ardor Gardens · Yi Pu Hui has also created a scientific epidemic prevention system in operations management, environmental management, facility management and emergency management to fully protect the health and safety of the senior residents.
Mr. Ding Hui, Managing Director of Lendlease China, said, "With more than 30 years of experience in the international senior living industry, Lendlease is highly regarded for its high-quality services and demonstrated experience in operations management. Our service quality reflects the intangible strengths of a senior living community and determines the satisfaction and recognition of the community by its residents. With our focus on bringing top-notch service supported by premium amenities, Ardor Gardens incorporates smart and universal design features that enable residents to fully enjoy convenient and worry-free senior living."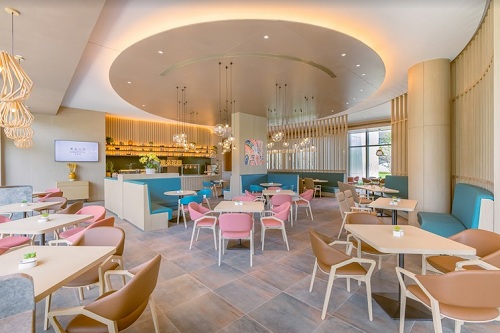 Five-star oriented service delivery and premium facilities tailored for residents
With a focus on bringing a hotel-like and customised experience to life, more than 100 service staff with prior luxury hotel service experience have been trained to provide 24-hour concierge service for the residents.
Facilities and amenities in the development include themed clubhouses, handicraft rooms, a senior-friendly gym and heated swimming pool. Residents are also offered a diverse selection of courses and activities such as dance classes and wellness seminars.
The community restaurant is helmed by a five-star hotel executive chef and a professional nutritionist to create healthy and tasty meal options that meet the seniors' dietary preferences and requirements.
Ardor Gardens · Yi Pu Hui has developed an exclusive app for its residents, providing access to its comprehensive community services and facilitating interactions with fellow residents.
One of the first group of seniors to move in said, "Even before we retired, my wife and I had started planning ahead, having realised that not only do we want to find a place to live, but to pursue a vibrant and healthy lifestyle. Ardor Gardens · Yi Pu Hui's concept of senior living caters to our needs. The standardised management, customer-focused ecosystem, five-star service standards and a large selection of daily activities are exactly what we value most, and we are definitely looking forward to our new life here!"
About Lendlease
Lendlease is an international real estate group with core expertise in shaping cities and creating strong and connected communities. Our purpose is Together we create value through places where communities thrive. Headquartered in Sydney, Australia, and listed on the Australian Securities Exchange, Lendlease has operations in Australia, Asia, Europe and the Americas, with approximately 10,800 employees internationally. Our core capabilities are reflected in our operating segments of Development, Investments and Construction.
About Lendlease in China
Lendlease has had a presence in China since the early 1990s, with its Project Management & Construction team delivering more than 350 projects over the last 30 years. Key projects completed in China include the Roche Diagnostics Suzhou Office, AstraZeneca Pharmaceutical Shanghai Head Office and ABB group Xiamen Center.
About Ardor Gardens
Ardor Gardens is Lendlease's flagship senior living development in China, bringing Lendlease's deep experience in the sector to the country. One of the first international developers to own, develop, build and manage a senior living community in China, Ardor Gardens has been delivered through Lendlease's integrated capabilities.
Ardor Gardens · Yi Pu Hui sets a high-quality service benchmark, aiming to provide a unique and vibrant living space for seniors in Qingpu, Shanghai and the Yangtze Delta Region. The development welcomes its first group of senior residents in 2021.
Themed clubhouses unveiled, delivering five-star services
Themed clubhouses, including handicraft room, senior-friendly gym, yoga room, heated swimming pool, multi-functional hall, amongst many others are operational at the time of opening. The clubhouses regularly offer a diverse selection of courses and activities such as dance classes, wellness seminars, handicraft workshops, calligraphy appreciation, illustration art and aromatherapy classes.
A team of service staff with prior five-star hotel service background is prepared to provide 24-hour concierge service for the senior residents and assist them in their daily activities. The seven categories and 55 basic services consist of personal concierge, fun classes, themed activities, health management, nutritional guidance, multi-dimensional medical care, and other premium senior living services.
Smart and universal design features
Senior-friendly designs and high-tech facilities are implemented throughout the community, enabling a worry-free experience. Lendlease carefully considers the physical condition and safety needs of the seniors in the architectural and interior design of the community and provides the seniors with the utmost care through many senior-friendly details.
All delivered apartments are equipped with one-touch emergency buttons, so that in case of physical discomfort or other emergencies, the seniors can simply press a button to get a real-time response from the staff.
The apartments are equipped with universal design features for doors and windows — widened doors and corridors to ensure unobstructed movement for the seniors. The sofas and mattresses are ergonomically designed to support the spine and making it easy for seniors to sit down and stand up. The round corners of furniture are made of natural wood, chair and handrails in the shower room, and night lights on the wall provide further security for the seniors in their daily lives.
In addition, the community has also established an all-round intelligent ecosystem. As an interactive platform to provide comprehensive community services for the seniors, the exclusive app for Ardor Gardens residents provides many functions, such as activity registration, service reservation, health management. It can also help the seniors interact and share their experience with other residents in the community.
The high-tech facilities in the community also include artificial intelligence robots that can deliver meals to apartments during the day, an intelligent security system consisting of multifunctional key card door locks, video intercoms and anti-theft alarms, a digital bracelet that monitors health metrics such as blood pressure, ECG data 24/7 and a full touch screen landline phone with Wi-Fi, helping the seniors fully enjoy a convenient and worry-free senior lifestyle.