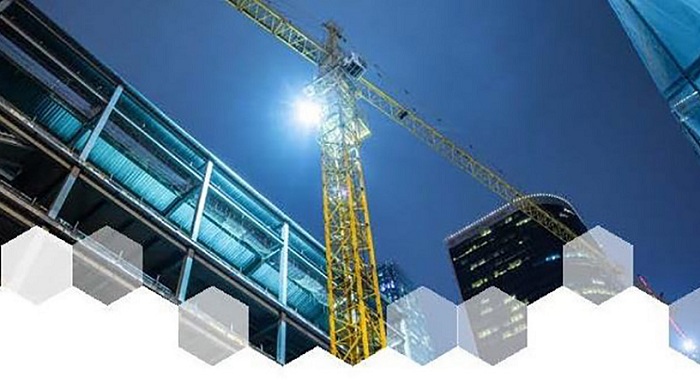 From 4 to 8 November 2019, Le Mondial du Bâtiment returns to Paris-Nord Villepinte with INTERCLIMA, IDÉOBAIN and BATIMAT coming together as the leading international event for the architecture, building and construction industries. It is THE place to be for all industry players to gain a 360o overview of what's new in the sector to help them meet the challenges now and for the future.
A one-stop shop for innovations
With less than 5 months before Le Mondial du Bâtiment opens, preparations are well underway with many market leaders and a strong industry representation confirmed for each of the shows.
This year again the show will be a one-stop shop for the world's largest range of solutions and innovations for building and renovating all types of buildings. The perfect place to discover what our exhibitors have to offer.
To do this, Le Mondial du Bâtiment will build on what made the 2017 edition such a success, optimising the synergies between the 6 interconnected business areas and adding two new sectors: Construction Tech® and Offsite.
• In Halls 1 and 2, INTERCLIMA will represent all the climate control markets for energy efficiency and comfort in single occupancy and multi-occupancy residential, tertiary and industrial buildings. It will offer direct access to IDÉOBAIN and all the BATIMAT sectors via the gallery.
• In Hall 3, IDÉOBAIN – the bathroom show – will connect directly to the Interior Design area of BATIMAT, in response to a request from influencers for easy access to all products and services for living spaces, including wet rooms.
• BATIMAT will occupy four halls. In Hall 4, Interior and Outdoor design will take centre place. Hall 5A will host the Workshop Machinery and Joinery/Closures sectors. Hall 5B will be home to Tools, Site Equipment and – for the first time – commercial vehicles, all with outdoor areas for demonstrations. Straddling Halls 5A and 6, the new Construction Tech® sector will present building digitisation solutions and host the largest gathering of sector-specific start-ups. In Hall 6 you will find Building Structure and Envelope solutions together with all the sector's professional organisations. And for the first time in France,  BATIMAT
has given the popular Hall 6 Offsite area its own dedicated sector.
Decoding the trends
Le Mondial du Bâtiment 2019 has its finger firmly on the pulse and, with the considerable support from the unions and professional organisations, will also be a unique source of information to help decode the new challenges facing the industry.
The show will have the largest programme of trade events and highlights ever seen in Europe.
Featuring alongside the exhibitors' presentations and the show regulars, there will be a number
of unmissable features at each of the three shows:
At INTERCLIMA:
1. An unprecedented renewable energy offering
2. Discover the solutions of tomorrow in the Innovation & Performance area
3. A tailored programme for project owners
4. Prepare for the next challenge: Internal Air Quality
5. A unique opportunity to find your vocation or a job.

At IDÉOBAIN
1. A unique space for inspiration and creativity
2. An overview of solutions by key trend in the Projects & Solutions area
3. A unique learning and training opportunity.
At BATIMAT
1. Immerse yourself in the city of tomorrow
2. Understand the expectations of a new type of home-owner
3. Discover flexible and reversible housing
4. Decode the future of Construction
5. Wood, the answer to every challenge
6. Proven renovation and decarbonisation solutions
7. The tertiary sector, intelligent and energy-producing
8. Discover MMC: the concept that's revolutionising the building industry
9. Experience the building site of the future
10. Explore the job and trade fair.
Pulling out all the stops to get you here
In 2019, we've done everything in our power to get professionals to this key event.
INTERCLIMA: With the support of major manufacturers, we have chartered 3 high-speed trains to bring 4,400 heating and ventilation engineers to the show from Bordeaux, Lyon and Marseille. In addition, 15 retailers have helped us bring 50 buses from various regions.
IDÉOBAIN: There will be 15 buses from the regions for 750 plumbers.
BATIMAT, there will be 50 buses to bring 2,500 visitors to the show. Group travel by TGV is also planned from ten major cities.
In addition, there will be 500 free shuttle buses each day to take visitors from/to Roissy CDG 2 TGV station and the main Paris rail stations to the show.
New visitor tools
Finally, for this edition the organisers have designed even more tools to make life easier for visitors and help them make the most of their show:
• For the first time, mini guides for each visitor category (tradespeople/companies, contractor/project owner, design firm, etc.).
• Self-guided trails to match your areas of interest.
• Guided visits.
• New format pitch sessions: assess all the Innovation Awards competitors by area of interest.
• Search engines to help you organise your visit with the times of all events, day by day.
Guillaume Loizeaud, Le Mondial du Bâtiment Director said "This November's Le Mondial du Bâtiment 2019 is the culmination of a challenge we set ourselves two years ago: to support industry players on a daily basis with new dedicated tools such as Batiradio, the online radio station for the construction industry; the Regard sur l'Architecture concept; joint organisation with over 20 trade organisations, the Construction Tech® sector to help professionals decode the construction industry and cities of tomorrow and get to grips with Offsite, AI and Carbon which are set to revolutionise the industry. The 2019 edition marks an unprecedented joint effort by the sector to organise multiple show highlights to provide visitors at all three trade shows with an even better experience tailored to their needs."