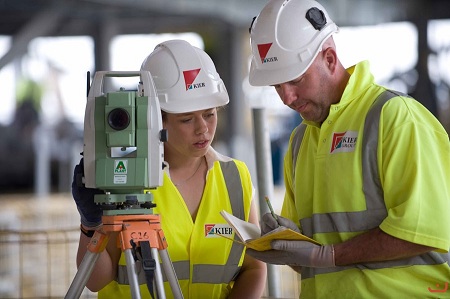 Kier has been named preferred bidder by the Real Ideals Organisation (RIO) to build a centre for immersive technologies, featuring a 360 degree cinema, the first of its kind in Europe.
The £7.2m project will extend and transform the grade II listed Market Hall in Devonport, Plymouth to become a world class centre for research, enterprise, education and culture in new technologies including VR, AR and mixed reality.
An exhibition centre with a dome shaped virtual reality cinema will be built in the 820sq m extension. The structure which is 15-metre in diameter, will allow 150 visitors to share a cinematic virtual reality experience together. Sports matches, concerts and films could be shown at the Market Hall, with the screen fully surrounding visitors, immersing them in virtual worlds. Work is due to start in spring 2018 and open to the public in late 2019.
Kier will provide 280sq m of co-working, research and experimentation space for new and expanding businesses working in virtual reality, augmented reality, mixed reality and immersive manufacturing at the Market Hall. There will also be a cultural, corporate events space with seating for up to 350 people and an expo capacity of 600, with multiple adjoining breakout spaces and a destination restaurant and bar.
Anthony Irving, managing director of Kier Construction Western & Wales, said: "This innovative cinema experience at Market Hall is the first of its kind in Europe and we are thrilled to play a part in making Plymouth a national leader in digital innovation.
"Adding to Kier's expertise in the arts and leisure sector which includes the refurbishment of the Mackintosh Building at Glasgow School of Art, the Market Hall will be a real asset and focal point for the community. Alongside Beckley Point, the tallest building in the city, which we completed at the start of this year, the Market Hall will reshape Plymouth's skyline and create another destination point for this thriving city."
Lindsey Hall, Chief Executive of RIO said: "We're delighted to be working with Kier to turn our vision for the Market Hall into a reality."The expertise of the Kier team, having handled other high profile cultural developments, will play a key role in creating a truly world-class centre for immersive technologies, with an iconic cinematic VR experience.
"We're looking forward to breaking ground in the coming weeks and getting this incredibly exciting landmark project underway."
The project architects have carefully designed the refurbishment works to enhance and respect this unique building. RIO is leading the Market Hall development in partnership with Plymouth City Council i-DAT at the University of Plymouth, City College, Plymouth and Devonport High School for Boys.