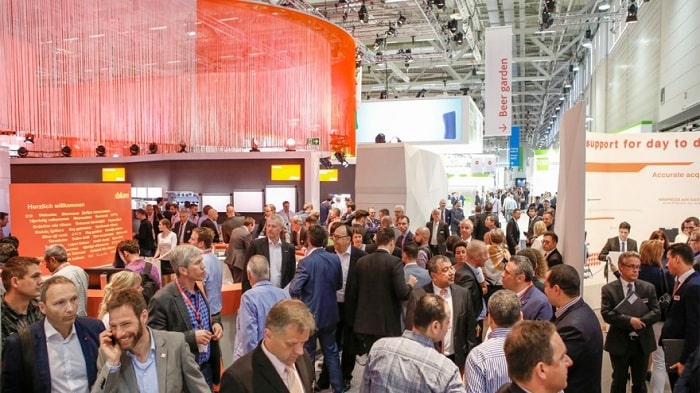 Following local and international legal binding obligations related to Covid-19 pandemic (coronavirus), recommendations of the World Health Organization, the increasing restrictions being placed on travel and tourism, and the statements of Colombian government to restrict the access to international visitors to stop the spread of the virus,interzum bogotá 2020 will be rescheduled to 2-5 February 2021. The decision was made after careful deliberation and extensive discussions with organisers and other partners.
The fair of industrial wood processing and furniture manufacturing for the Andean region, Central America and the Caribbean, was scheduled to be at May 26 to May 29 of this year, under the organisation of Corferias and Koelnmesse,the subsidiary in Colombia of the renowned fair organiser of Cologne, Germany.
Due to the overriding risk situation resulting from the uncontrolled spread of infections, the restrictions imposed and as a highest priority the health of our exhibitors, visitors and stakeholders, Koelnmesse and Corferias decided to postpone the show after careful consideration to guarantee a better experience. In a few months when the world will calm down from the impact of this virus, we are able toguarantee the quality as provided before.
Interzum bogotá will continue with an exhibition that offersa complete experience for the industries ofmachinery for the work and processing of wood and the manufacture of furniture, tools and equipment for surface treatment, components and accessories, natural and synthetic materials, textiles, forestry technology, and developments in the hardware and mattress tool segments.
Koelnmesse – Brand family interzum:
Koelnmesse is an international leader in organising fairs for the topics of furniture and interior design. Interzum in Cologne, interzumbogotá, interzumguangzhou and ZOW in Germany bring together the industry of furniture and interior design with its suppliers at aregional, national and international level. These fairs present the latest trends and give important impulses for the development of furniture and interior equipment. The Koelnmesse platforms for the furniture and interior design industries are the starting point for future success
Corferias
With more than 60 years of trade fair experience, Corferias pursues the goal of intensifying relations between Colombia and the Global community through the organisation of the trade fairs, exhibitions, congresses and events. This generates important contacts between visitors and exhibitors in facilities operated under international standards.
Upcoming events:
Interzum, Cologne, Germany, 05.04.-05.07.2021