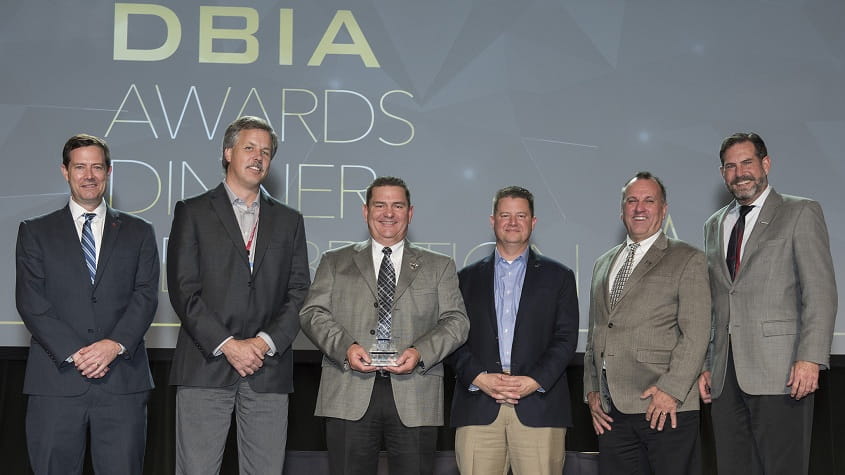 Leading global construction and facilities-related services firm, Gilbane Building Company has been awarded the DBIA (Design Build Institute of America) 2017 Design-Build Project/Team Merit Award for the Mule Creek Infill Complex Project in Ione, California.
The project was the winner in the Federal/State/County/Municipal category and was honored at the DBIA National Conference and Expo on November 9th in Philadelphia, PA. The 2017 Design-Build Project/Team Awards showcase design-build best practice and celebrate the achievements of owners and design-build teams in ten categories across the spectrum of horizontal and vertical construction.
"Gilbane, in association with Kitchell, was instrumental in working with Hensel Phelps and numerous other project team members in completing this $330M project two months ahead of time to support the California Department of Corrections and Rehabilitation's (CDCR) need to reduce prison overcrowding in the State", says Chris Wilson, Senior Project Executive with Gilbane, "The dedication of our project team kept information flowing and facilitated fully informed decisions to be able to be made in real time to maintain the accelerated goals of CDCR."
The Mule Creek Infill project included a new, stand-alone complex consisting of six housing units, healthcare, work/education buildings, visitation areas, and additional support and infrastructure components. Additional infrastructure projects amplified the ability of the existing institution to support the new complex and included upgrade of the wastewater treatment plant, replacement of the electrical substation, and renovation of existing warehouse to provide additional storage. The project achieved LEED Silver and Gold certification on all buildings.
About Gilbane Building Company
Gilbane provides a full slate of construction and facilities-related services – from pre-construction planning and integrated consulting capabilities to comprehensive construction management, general contracting, design-build and facility management services – for clients across various markets. Founded in 1873 and still a privately held, family-owned company, Gilbane has more than 50 office locations around the world. For more information, visit www.gilbaneco.com