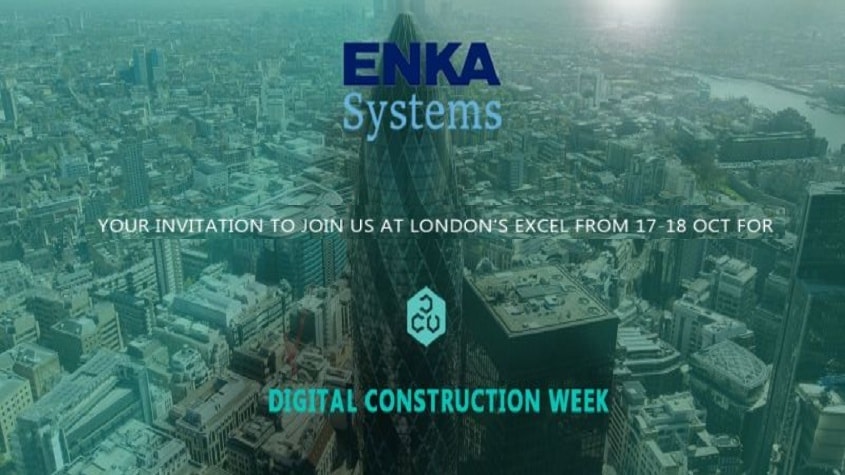 ENKA Systems is proud to be exhibiting at this year's Digital Construction Week – and we'd like to invite you to join us at London's ExCeL from 17-18th October to find out how our technology can create a better future.
Digital Construction Week will return for its fourth year in 2018 on the 17th and 18th October at London ExCel.
The free to attend event aims to help the industry understand the value of innovation and technology and provides a platform for all levels and disciplines in AECO (Architecture, Engineering, Construction and Owner-operated)  to come together to share insight, discuss and recognise how technology and the people utilising it are delivering a better built environment.
The Exhibition features over 90 hours of free seminars, taking place across multiple stages focusing on: Business Transformation, Visualisation, BIM, Geospatial, Industry 4.0 and many more; as well as featuring more than 150 of the most exciting tech companies shaking up the industry.