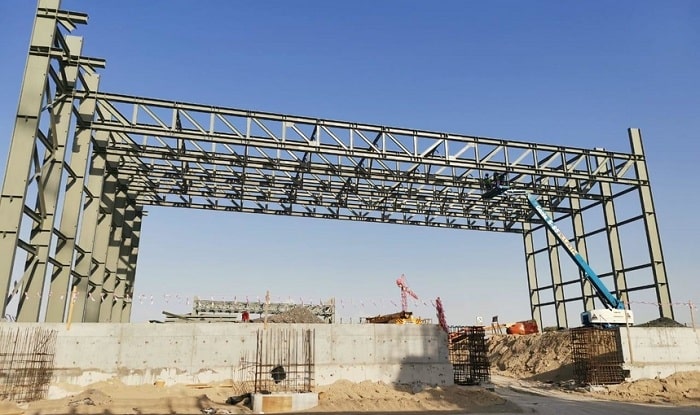 A leading manufacturer of steel structures in the Middle East, Emirates Building Systems Co, which was established as subsidiary of Dubai Investments, has been awarded a new contract for engineering, fabrication, and supply of steel structures for the logistics – Block B – business, and social clusters in Dubai CommerCity.
The 195,096m2 city, which is expected to be approximately the size of Grand Central Station in New York, will begin a phased opening from November 2020, EBS confirmed on its official social media accounts.
EBS designs, manufactures, and erects premium-quality steel structures, with products including hot-rolled structures for industrial plants, high rise buildings, and bridges; built-up sections, and pre-engineered buildings; aluminium and steel sheeting; as well as building accessories such as sliding and personnel doors, sky lights, windows, crane rails, and stairs, among others.
The $871.2m (AED3.2bn) Dubai CommerCity, which is a joint venture between DAFZA and wasl Asset Management Group, is located in the Umm Ramool area of Dubai.
The project is expected to boost the e-commerce market growth in the region, which is projected to surpass the $20 billion in 2020 within the GCC countries.
The free zone will be divided into three clusters, including a Business Cluster that includes 12 office buildings and landscapes; a Logistics Cluster which consists of 105 logistic units equipped with the latest warehouse management technologies; and a Social Cluster with art galleries, a range of luxury restaurants, cafés, and more.