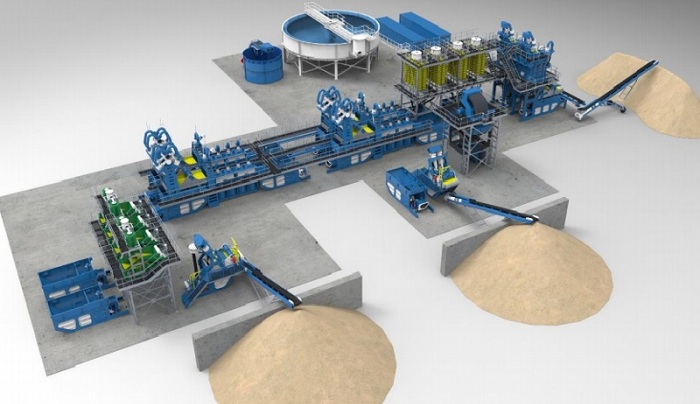 Construction Partners, Inc , a vertically integrated civil infrastructure company specializing in the construction and maintenance of roadways across five southeastern states, announced that its wholly owned subsidiary, The Scruggs Company, will invest approximately $4.2 million to construct a new sand processing facility adjacent to its existing sand mine in Adel, Georgia. The new facility will process aggregate materials from the mine to produce furnace-ready sand of a sufficient quality to be used in the manufacture of glass. The glass sand represents a new product market for the Company to be derived from its existing mining operations.
"In addition to the revenue and gross profit we expect to realize from the new sand processing facility, the increased volume of sand we expect to sell as a result of this new product should incrementally reduce the overall production costs of our current mining operation," said Charles E. Owens, President and Chief Executive Officer of the Company. "We continuously seek opportunities to increase our revenue and enhance our existing operations, and we appreciate Reece Akins and his team at The Scruggs Company for recognizing and pursuing creative solutions to satisfy the needs of our customers."
About Construction Partners, Inc.
Construction Partners, Inc. is a vertically integrated civil infrastructure company operating across five southeastern states, with 33 hot-mix asphalt plants, nine aggregate facilities and one liquid asphalt terminal. Publicly funded projects make up the majority of its business and include local and state roadways, interstate highways, airport runways and bridges. The majority of the Company's public projects are maintenance-related. Private sector projects include paving and sitework for office and industrial parks, shopping centers, local businesses and residential developments.