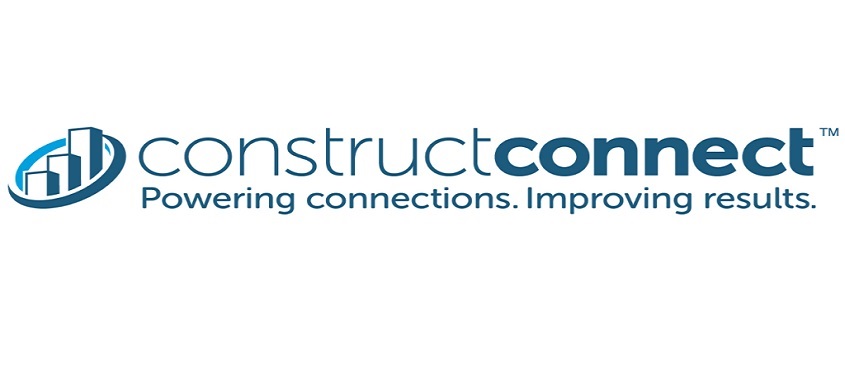 ConstructConnect, a leading provider of construction information and technology solutions in North America, announced its 32nd annual CanaData East Construction Industry Forecasts Conference, which features keynote speaker Carl Bernstein, Pulitzer Prize winning journalist and author.
CanaData is recognized as a premier construction economic event for professionals throughout Canada and was designed to provide actionable insight into Canada's construction industry. The one-day event takes place at the historic Liberty Grand in downtown Toronto on September 21, 2017.
CanaData is Canada's leading indicator of future economic activity which includes high-profile speakers and discussions on residential, civil/engineering, and non-residential markets, with special emphasis on upcoming trends, infrastructure needs, interest rates and energy production.
"We have assembled one of the best multi-disciplinary speaker lineups in years," said Craig Roberts, vice president of marketing and business development, ConstructConnect – Canada. "If part of your job is to know and communicate where construction is headed in the near term, we've got you covered. CanaData participants get a focused day out of the office to feed their brains and grow their network."
In addition to Mr. Bernstein, this year's conference lineup includes the following speakers:
Alex Carrick, chief economist CanaData/ConstructConnect
Bern Grush, autonomous fleet strategist, Grush Niles Strategic
Peter Hall, vice-president and chief economist, Export Development Canada
Dina Ignjatovic, economist, TD
Peter Norman, chief economist at Altus Group and general manager, Altus Group Economic Consulting
Craig Roberts, vice president of marketing and business development, ConstructConnect – Canada
Raymond Wong, vice president of data operations, data solutions, Altus Group Limited
The 2017 forecast for non-residential building starts was adjusted to -0.8% y/y, versus a flat (0.0%) performance that was expected in Q2's forecast report. According to the forecast, non-residential building starts in 2018 will rebound to +3.3%, with private office buildings and industrial/manufacturing doing better with less downward drag being exerted by retail and medical projects. The boom in hotel/motel work will begin to lose steam.
Based on a heightened record of 'actual' starts through the first half of this year (+25.2%), civil/engineering starts in 2017 were revised upwards to +16.5% y/y from +8.9% in Q2's report. 2018 growth in this category has also been raised, to +7.4% (from +5.8%).
The forecast includes a few notable high points in the 2017 y/y engineering sub-categories:
Airports (+38.0%)
Roads (+14.0%)
Bridges (+31.0%)
Power/oil and gas (+30.8%)
"Canada's economy is on the comeback trail, but too many uncertainties warn against breaking out the champagne just yet. Most importantly, there are crucial foreign trade issues in the U.S. that await resolution," said ConstructConnect Chief Economist Alex Carrick. "Throughout the day, attendees will also benefit from hearing the outlook presentations of an exceptional lineup of speakers with expertise on specific construction markets. If it's 'budget season' in your company, or if you crave to know more about your industry, don't miss this once-a-year opportunity to network with and learn alongside your peers."
The event is open to the public. To reserve a seat for the event or learn more about the CanaData East Construction Industry Forecasts Conference, visit CanaData.com
About ConstructConnect
ConstructConnect is a leading provider of construction information and technology solutions in North America. Through the combination of its four legacy brands (iSqFt, Construction Market Data, BidClerk and Construction Data), ConstructConnect brings project participants together with the most complete, accurate and actionable construction data and tools to drive success in national, regional and local markets. Its collaborative network empowers the construction industry to be more successful with access to relevant information through easy to use technology.
For more information, visit constructconnect.com