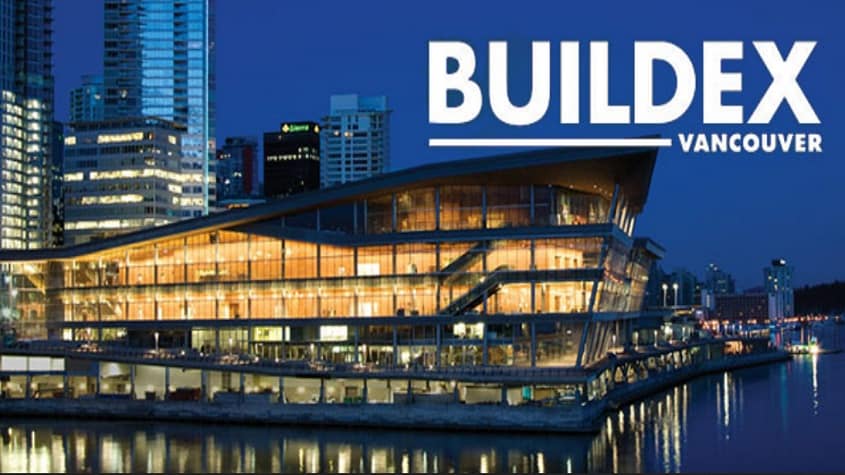 BUILDEX Vancouver is the largest tradeshow and conference of its kind, combining 80+ professional development seminars, and a robust tradeshow floor with more than 600+ exhibits to explore.
Focused on the commercial construction and real estate industry, BUILDEX acts as the connector and hub for the leaders, influencers, up-and-comers, and the movers and shakers in the industry.
The industry has seen significant changes across the built environment over the years. BUILDEX Vancouver facilitates opportunities to turn industry challenges into opportunities, whether from expert problem solvers and leaders to the discovery of new innovations, for every professional at every stage of their career.
Through the show's comprehensive education program, attendees can choose from a selection of seminars, panels, and keynotes led by a roster of industry experts. This year, BUILDEX Vancouver opens with high energy discussions amongst thought leaders and disruptors on matters at the forefront of the building industry. "Views from The Edge" is a comprehensive format that examines reshaping the relationship between society and architecture, robotics, blockchain and smart contracts, and the national energy scene. "Views from The Edge" features Industry Disruptors from Arkilio Inc.,
Decentralized Energy Canada, HCMA Architecture + Design, Intelligent City, The University of British Columbia and Tony Osborn Architecture + Design.
BUILDEX Vancouver is the meeting place for professionals and academics in construction, engineering, interior design, architecture, property management, and renovation. Whether on the show floor or in the seminar room, attendees will find the tools needed to adapt and innovate. This two-day event runs February 14-15, at the Vancouver Convention Centre West.
For more information on "Views from The Edge" please visit: www.buildexvancouver.com/en/education/2018-program/views-from-the-edge.html
 For the full program and event information please visit: www.buildexvancouver.com
About BUILDEX Vancouver
Produced by Informa, Global Exhibitions, BUILDEX Vancouver is attended by over 14,000 industry professionals and academics, features 600 exhibiting companies, and 80 plus accredited seminars.
For more Information or media interviews contact:
Hannah B. Foley
Direct: 604.739.2112
Hannah.foley@informa.com