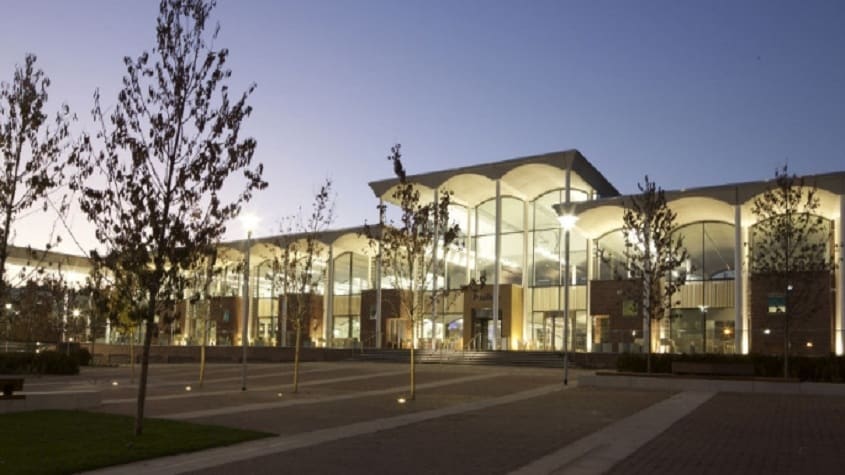 The University of Bristol is set to build a £80m library on the Clifton campus as part of wider plans to remodel its precinct around Tyndall Avenue.
The proposed library will replace The Hawthorns, a former hotel, which houses student accommodation, catering facilities and offices.
Out of five proposals received, which were reviewed and voted by students and the university's expert panel, the design proposed by British architecture studio Hawkins\Brown, Danish practice Schmidt Hammer Lassen Architects and engineers Buro Happold was chosen.
The proposal includes the construction of a building that will integrate with the local built environment, capitalises on the location and views, and extends the landscaping from Royal Fort Garden throughout the precinct.
The university also has plans to include exhibition spaces, reading rooms and a café for students, staff and the public.
A cultural collections centre in the library will give access to the university's collections of historic books, archives and the Theatre Collection.The university will hold full public consultation on the detailed design in 2018 before submitting a planning application to Bristol City Council.
While launching its new strategy in 2016, the university announced plans to remodel the Clifton campus, alongside the creation of a new £300m campus by Bristol Temple Meads railway station.
The plan is to provide new and enhanced facilities for students, and improve the public realm, by transforming the area around Tyndall Avenue and Woodland Road over the next five years.
University of Bristol vice-chancellor and president Hugh Brady said: "The new state-of-the-art library will be an integral part of the academic experience of so many of our students and staff – especially, but not exclusively, in the humanities and social sciences.
"We are excited to be working with architects who understand the importance of creating libraries which delight and inspire innovation and discovery."