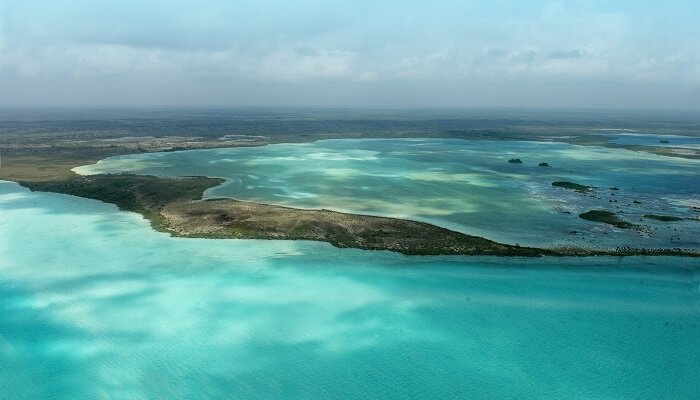 Located in an idyllic tropical location south of Mexico's Yucatan Peninsula, in the southern Corozal District of Belize, Central America is a 9,500–acre coastal property. Its untouched forests, miles of beaches and lagoons are envisioned to become a carbon neutral community producing little to no waste. In its entirety, the property is visualized to be comprised of three resorts with a total of 1,500 rooms, and 3,500 residential villas and condominiums, all of which are immersed into a natural landscape.  Expanding on the region's natural attributes, are plans for the development of 500 marina slips, a 7,000-foot airstrip, a green technology center, 27-hole golf course, parks and recreation, a hosting village and more.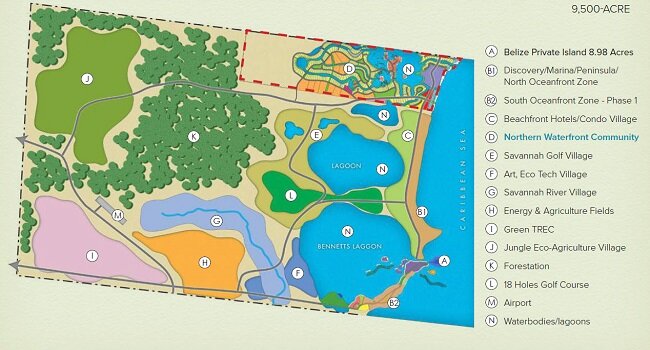 In order to help finance the development of this vision, the owner seeks to sell a portion of the land, thereby creating an opportunity to purchase and develop a 1,000-acre parcel. Already legally zoned and subdivided, the land is approved for the incorporation of 400+/- oceanfront or waterfront lots, two hotel sites, two commercial lots and two condominium sites, all with existing road access leading to a ¾ mile stretch of beach.  Though there are presently no utilities on-site, a larger solar installation is envisioned for power to reinforce the environmental consciousness.  Water will be provided through a desalination plant and sewage will be incorporated through a biodegradable Klargester system.  3-D printing techniques are being considered for construction.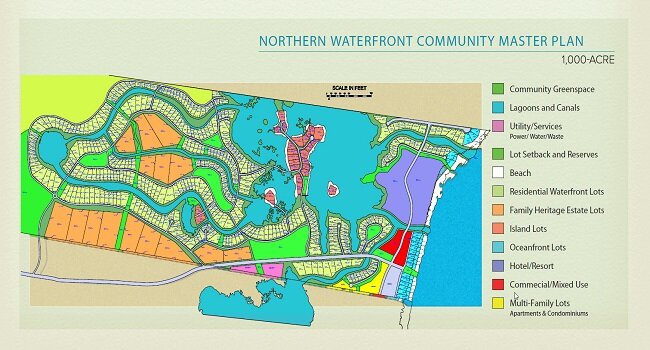 Recently appraised at $12.6 Million, the asking price is only $9 Million, to raise capital for Phase 1 development of the larger adjacent 8,500-acre parcel. Currently, a well-known international hotel brand is in discussions to acquire one of the two hotel sites to build a 200 key resort and wellness center.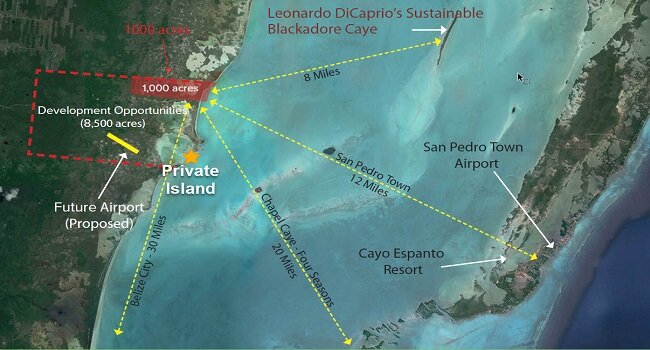 The owner is also seeking joint-venture partner with resources to develop Phase 1 – the first 300-acres of the 8,500 parcel says, Robert Posner of Brown Harris Stevens in Miami Beach, the owner's representative.  Price Waterhouse Cooper is assisting in accessing the green bond market for this development.
For those with who may be interested in an 8.98-acre private island, there is also one available zoned residential.  Here you can build a tropical island estate or subdivide it into twelve ¾ acre homesites or up to 24 ¼ acre homesites.  The asking price for the  private island is $1.7 Million.
Belize offers one of the world's largest and most beautiful reefs for great diving, boating, fishing, and water sports.