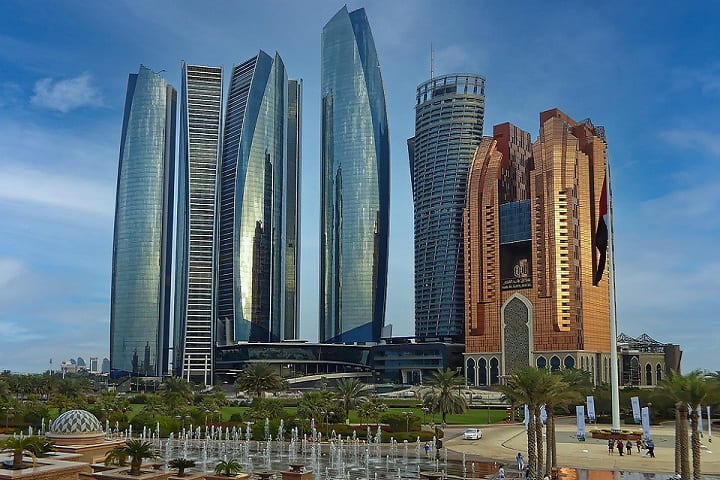 Companies from Singapore are collaborating with United Arab Emirates (UAE) firms to develop smart city pilot projects in Abu Dhabi.
A total of six companies from the Asia-Pacific country, including Mdesign Solutions, Daily Life Renewable Energy, Biodsg and Graymatics, among others, will work on foetus smart city projects while improving security, citizen productivity and municipal operational efficiency.
According to a statement by Abu Dhabi Investment Office (Adio), these companies will collaborate with local entities such as Adnoc and the rest to develop resilient cities by transforming street lighting and increasing the energy efficiency of Al Dannah City buildings.
Adio will offer end-to-end support for businesses setting up their pilot projects and also help facilitate connections with organisations across Abu Dhabi. Moreover, selected companies will be given full access to an EnterpriseSG grant for developing smart city solutions in the middle-eastern country.
These companies will also leverage video AI with the many installed CCTVs in Al Dannah City. Moreover, Singapore-based Daily Life Renewable Energy will work with the Department of Municipalities and Transport of Abu Dhabi to implement sustainable energy sources in public recreation areas.
The pilot projects are scheduled to be completed by 2024 with the potential for city-wide implementation in Abu Dhabi, Adio said. Recently, Abu Dhabi has announced several initiatives to drive away from an oil-based economy and diversify its investment portfolio.
"The success of the innovation will pave the way for future innovation-related collaborations between Abu Dhabi and Singapore, as we strengthen links that enable companies in both cities to tap into wider regional markets," said Abdulla AlShamsi, acting director general of Adio.
The collaboration is a product of the Abu Dhabi-Singapore Smart Cities Open Innovation Challenge that was launched in May 2021. The challenge was jointly organised by Adio, Enterprise Singapore and IPI Singapore to foster broader collaboration in smart city development between the two countries.