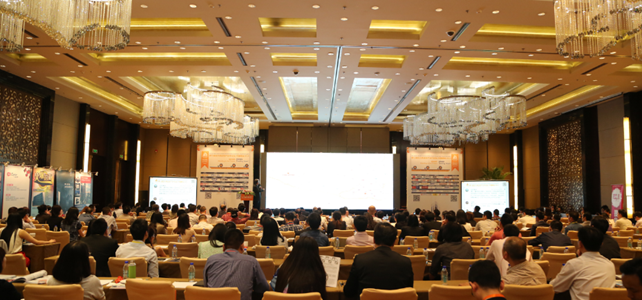 The 7th Asia Pacific Commercial Real Estate Cooperation Forum China 2015 (APCREC7) has been a great success on 21st-22nd May, organized by Linver Insights, supported by Gold Master CBN and Fortune Generation in Shanghai Marriott Hotel Luwan.
Over 400 professionals and elites in across the whole commercial property value chain gathered in APCREC7. 36% of them are from property owners and developers (group decision makers and head of leasing and operation department); 24% are brands and retailers (head of expansion in China); 13% are from architecture and design agencies; 10% are from leading commercial property consultants/e-commerce companies and 11% are from product/software solution providers.
34 eminent speakers shared many domestic and abroad projects case studies on three topic themes in this forum (Taking Trends of Regeneration; Exploring Methods to Puzzles; Optimizing Tools during moving)
Property developer delegates are from Fosun Property Holdings, COFCO Land, KWG Property, Citic Real Estate, Central China Real Estate, Fantasia Commercial Management, CIFI Group, Shui On Land, Jinke Property, Yuexing Commercial, etc. Brands/retailers delegates are from Big Cyber, Blk Market, The Fashion Door, Chia Tai Membership Club, Yanjiyou, Blue Frog, Maan Coffee, Shoemarker, etc. Design delegates are from ECADI, WDCE, GDF International, IMG3 Design, Creative Design International, PDAS, La Cime International, Woods Bagot, etc. Commercial property consultants/e-commerce delegates are from Knight Frank, Cushman & Wakefield, JD.COM, Nielsen, iResearch, SF Express Co Ltd, etc. Products & Solution providers are from OPPLE Lighting, Bosch China, Yuanda China, Zebra Technologies, NEC Fielding, Schueco China, Experian FootFall, Winner Information Technology, etc. Media delegates are from Pivot Economic Journal, China Times, China Index Academy, Create Living, dichan.sina.com.cn, focus.cn,etc.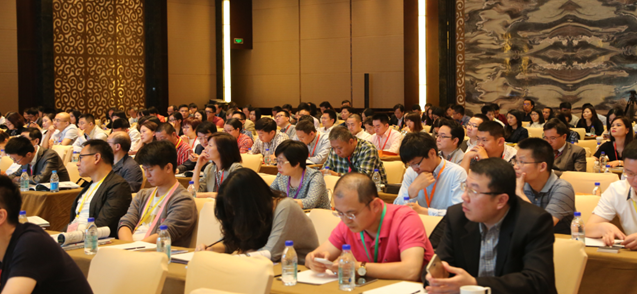 Day one conference was hosted by Ms. Jane Lok, Managing director of See-How Real Estate Solution (Property Doctor). The first panel is moderated by Mr. Gao Feng from Zebra technologies with other panelists including Mr. Wei Pu from Shanghai Joy City, Mr. Zheng Hai Ping from JD.COM and Mr. Ji Si Dong from NEC Fielding to discuss topics about commercial real estate O2O platform practice from different perspectives like how to transform consumer and commodity data into productivity and get more resources to strengthen market leverage not just rely on the traditional internet application. And then, Ms. Lynn Zhang from Nielsen, Mr. Johnny Zhang from Ping An Trus, Ms. Chen Li Ling from RET and Jane Lok had a panel discussion and pointed that the characteristic of future entity shop will be small customer base but big market, small tenants but big platform, small business but big opportunity. Future commercial real estate projects will be small&nice, not big and comprehensive. After discussing the proper commercial capacity in a city/region, Ms. Liu Gang from Fosun Property Holdings, Mr. Tao Yong from CIMI China, Mr. Joe Hu from WDCE and Mr. Wayne Huang from Goodman started a heated discussion about the commercial property portfolio. Ms. Liu Gang introduced the ecosystem concept for Fosun commercial real estate development; Goodman as the market leader in the development and management of logistics real estate pointed importance of choosing the partners with value-added service; CIMI proposed that more supporting industries should be well developed especially for the retailers operation capabilities and real estate finance. WDCE introduced the fragmented commercial model and talked about how to create the value of every commercial space. And then Jane Lok diagnosed the real estate crisis/problems in the era of the internet with solutions and case studies. Mr. Stephen Qiu from Shenzhen Fantasia shared the experience on how to better leverage the internet and emphasized that diversified spaces fragmentary time and mobilization in shopping will make social networking services be the last key step in e-commerce logistics. And it's can assist the e-commerce development by integrate diversified community services and to be the effective community services terminal. Mr. Alan Sun from Knight Frank as the moderator of community commerce panel discussed the better combination of online and offline model in development of community commerce space with the panelists: Masa Ren from SF Express, Mr. Benjamin Han from Shanghai Mapletree (Former), Mr. Huang Guo Wei from Big Cyber. Mr. Zhang Ru Xiang from ECADI highlighted the Mallket digital commercial architectural model and its application in overseas projects. Mr. Kevin Wong from IMG3 Design introduces the concept of cultural identity. He thinks future designers will be the screenwriter of commercial environment and consumers will be guided and involved in the life set by this environment. Mr. Martin Jochman from JADE+QA (as the principal designer of Burj Al-Arab and Shimao InterContinental Wonderland Hotel) analyzed the key factors to successful one-stop tourism destinations: nice location, unique landscape and leisure experience, good infrastructure, solid market positioning and event planning, and providing proper functional mix. In last panel on Day one, Jane Lok as the brainstorming host discussed with other panelists include Mr. Guo Da Yong from Yu Garden, Hussain Kamal from Wilson Associates, Martin Jochman from JADE+QA, Mr. Peng Bo from Citic Urban Operation Co., Ltd. on the topics like Yu Garden reconstruction & upgrading, location features and architectural challenges in Shimao InterContinental Wonderland Hotel, design details in Venetian Macao Resort Hotel with the integration of gambling events, etc.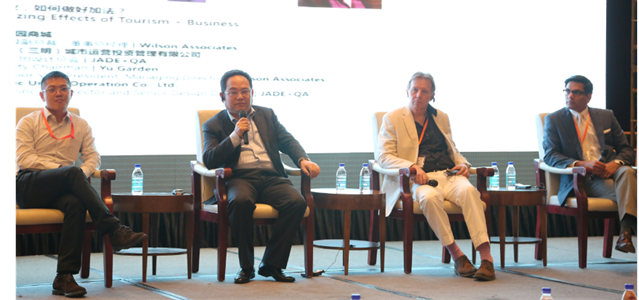 On day one evening cocktail party, our exclusive wine partner: Kingbond specially selected 4 series of Caesar Sunshine Wine. All guests actively involved in wine & food testing, networking and Wechat lucky draw sections. Finally, 9 guests won attractive prizes well prepared from ECADI, Zebra Technologies and IMG3 with warm atmosphere.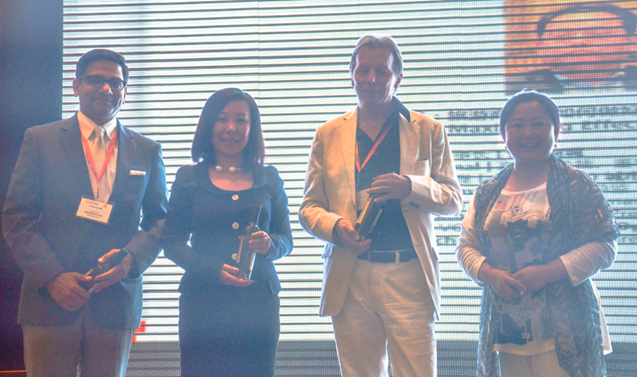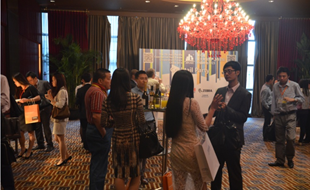 On the second day of the summit, Mr. Lin Zhu from CITIC Real Estate shared his current PPP business model and illustrated how CITIC Real Estate transform from property development to urban operation through 4 aspects: developer transformation direction, new urbanization , PPP channel and urban operation. Mr. Sven Steiner from SPARK architects started his speech from one of their classical renovation projects: Singapore Clarke Quay and demonstrated their researches & cases in terms of city refurbishment including repair, reuse, reconstruction and reinstall in recent years. Mr. Scott Gao from Patel & Green Architecture let all guests getting out of a misunderstanding zone of façade application and he also emphasized that union mindset of aesthetics, technology and cost can achieve effective control and reduce the difficulty of construction sites. Mr. Liu Gang from 798 deeply analyzed that renovation, improvement and usage of old zones in cities should be alliance with its content and function in order to adapt to the development of the times; he also displayed 798 appearance, renovation site and current situation. Mr. Meng Gen Bao Li Gao from Shenyang Yuanda Aluminum Industry Engineering brought all audience a very booming cross-border & technology driven construction era in the future through application of new materials, new technology and BIM application results for complex and standard projects. Mr. Bryan Chan from The Hub of Shui On Land mentioned the two most important elements of a successful TOD project are connectivity and fulfilled function portfolio and The Hub would be a seamless one-stop life center for office, catering, entertainment, consumer experience, public space and performing arts center since it's the only one commercial center directly connected with traffic hub in Hongqiao Business District. Ms. Sun Liu Jun from 1912 group traced back the origin and brand gene of 1912 and 1912 group aims to make projects in different cities  become these cities' unique culture card and fashion landmark while mixing local life, culture and business together. Mr. Wen Hong Chang from Opple Lighting dramatically showed a bathroom mirror lighting contrast case which made all participants have a new understanding of commercial lighting: it's the cheapest way to improve the quality of commercial projects. Ms. Carrie Zhang from IMAX vividly introduced their laser theater technology and IMAX aims to rapidly increase audiences' viewing experience through continuous R&D of high-tech.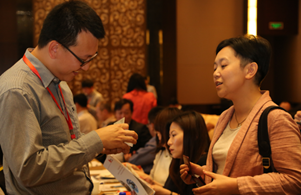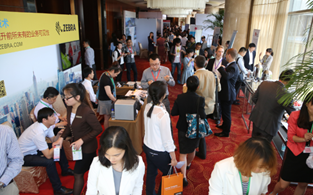 Let's expecting The 8th Asia Pacific Commercial Real Estate Forum — China Summit 2016!
Official Website: http://www.linver-insights.com
Official Weibo: http://weibo.com/linvercrec
WeChat ID: 领沃