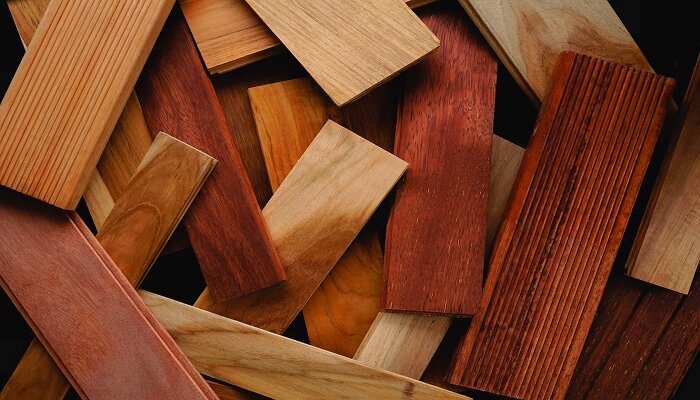 Designing a commercial like a shop or retail unit can come with some unique problems and issues. It is a different process to designing a home. There are a number of additional factors that must be taken into consideration.
Choosing the right kind of floor is absolutely vital. It can make or break both the visual style and practicality of your commercial space. While wooden flooring has long been a popular choice for designing home interiors, it is also a fantastic option for commercial unit flooring as well. Let's find out why.
It Looks Fantastic
Visuals are important for any kind of interior design. For commercial spaces and shop units, it's even more crucial. Any customer who enters the space will make a snap judgement about the quality and legitimacy of the business, with the visual style playing an enormous part in this. You must ensure the first impression you give to customers is a positive one, and the best way to do this is through the aesthetic design of your commercial space.
A wood floor looks incredible. It is a classic, timeless design choice that fits into just about any kind of style or aesthetic. Your customers will be immediately impressed when they walk through your doors, with the flooring immediately creating a sense of elegance and sophistication.
It's Durable
Commercial units can have heavy footfall, so your floor needs to be tough and durable. Busier months, such as Christmas, can see foot traffic increase considerably, so it is crucial that your floor can handle the added weight.
You'd be hard-pushed to find a more resilient material than wood. It will be perfect for withstanding the heavy traffic your commercial space sees. Customers can often drop items when browsing through items and products. Wood is durable enough to withstand bumps and knocks without any damage being caused to the material.
It's Easy To Clean
Keeping your commercial space clean is crucial, both for the impression it will give to customers and for adhering to health and safety regulations. Nothing will put off potential customers more than an unkempt and unclean space. Keeping things neat and tidy will work to draw in customers and encourage them to spend money on your business.
Wooden flooring is extremely easy to clean. It can be quickly wiped, brushed, or hoovered to remove any dust, debris, or spillages. What's more, it is an allergy-friendly choice. It doesn't accumulate irritants like pollen, making for a far cleaner and healthier flooring option.
It's Long Lasting
For many businesses, profit margins are thin, and cost-cutting measures need to be implemented wherever possible. The last thing you want to be doing is having to sink more time and resources into your commercial space than you need to. For this reason, it's important to choose a flooring material that is built to last.
With the proper care, wood is a material that can last decades. Its toughness and durability mean it can physically withstand the tests of time, while its colour and visual appearance will not fade and will look as good years later as the day you installed it.
Conclusion
Choosing the right kind of flooring for your commercial space is absolutely vital. Your choice can have a range of implications, from the impression you give to customers to the long-term financial health of your business. Opting for wooden flooring can offer you a number of benefits. It's stylish, durable, easy to clean, and will last for decades, provided you give it the proper care.