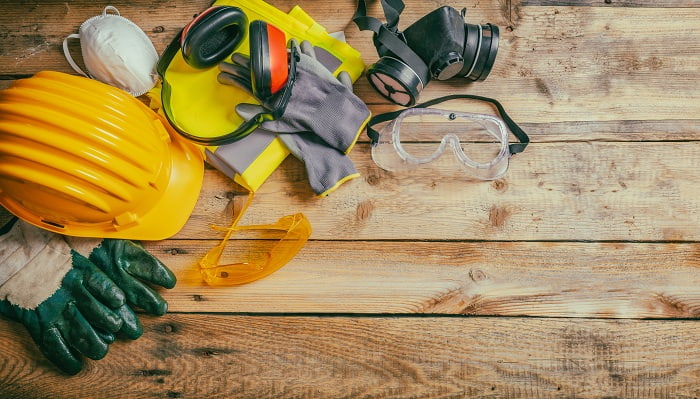 As you might already know, a construction site is among one of the most dangerous places to work. Heavy, dangerous equipment, electrical wiring, heights, and other hazards are among some of the reasons why a construction site poses a safety risk to the people working there. The Occupational Health and Safety Association (OSHA) says that around 1,000 workers per year are killed on construction sites, and thousands more are seriously injured. Prioritizing construction site safety is essential for workers and the general public. This article will go over a few of the ways to ensure that a construction site is safe, free from unnecessary hazards, and a welcoming work environment for employees. 
Implementing Basic Safety Measures
The first step to ensuring the safety of a construction site is fairly simple: Put basic safety measures in place in an effort to prevent injuries and deaths at the site. To start, it is important to offer proper safety training. This makes sure that workers at the construction site are well-versed on what to do during an emergency situation, and can effectively manage crises should they arise. Mandatory protective equipment is another vital safety measure that should be implemented and enforced on all construction sites. By implementing simple safety measures such as these, construction sites can significantly decrease the likelihood of injuries and accidents on site. 
Inspect Equipment Regularly
If equipment has been left unkempt for a long while, it may pose a safety risk. Regularly examine all of the equipment on site to ensure it is in proper working condition and is not a potential liability. Workers can learn how to correctly inspect equipment before use for extra assurance when operating it and/or working close by. You can view some of OSHA's equipment regulations here. 
Curate a Culture that Prioritizes Construction Site Safety
When you make an effort to create and promote a culture that prioritizes safety, workers take safety measures more seriously and hold it to a higher standard. When it comes to construction site safety, the bare minimum is not enough. Actively place emphasis on the importance of safety at the site, and foster relationships with workers in order to build trust and find a mutual understanding of the significance of site security. 
Other Reasons Construction Site Safety is Important 
Having and maintaining a safe construction site can actually save the construction company money at the end of the day. If an accident occurs on a construction site, lawsuits may follow, which means the construction company may have to pay medical bills, pain and suffering costs, and more. Additionally, a construction company may even need to delay projects, resulting in more financial losses. The personal injury lawyers at Stone Rose Law say that construction accidents are one of the most common workplace accident cases. 
Additionally, a safe construction site helps to build trust with both current and future clients/stakeholders. By maintaining safety as a top priority, the construction company demonstrates a specific commitment and care to the community and workers they serve. This helps to build client relationships and curate a positive reputation in the surrounding areas. 
In Conclusion
Protecting workers, saving money, and building client relationships are among the numerous reasons that construction site safety should always be a top priority. Although the construction industry is famous for being hazardous and unsafe, there are a multitude of steps they can take to prevent accidents, injuries, and deaths from occurring on construction sites. 
Construction companies should have proper training programs, perform routine equipment checks, mandatory protective equipment, and specific safety protocols to ensure the safety of all people who step foot onto their construction site. Investing in a safe construction site is not only the right thing to do; it is also beneficial for business.