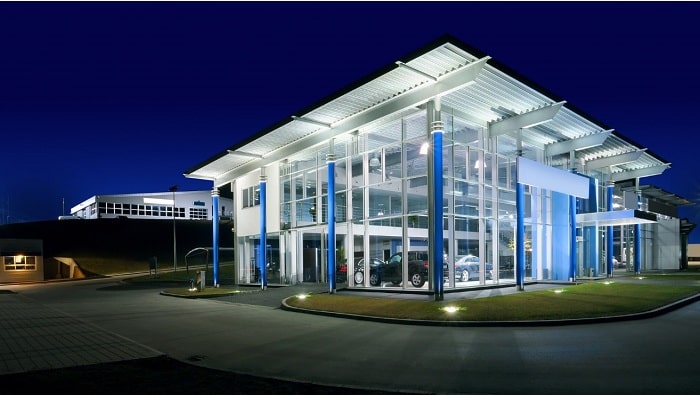 Commercial roofing systems protect the property and its occupants from rain, ultraviolet rays, snow, wind, and other environmental elements. The methods and materials used in a commercial roof are different from that of residential homes. Materials used during the installation of industrial roofs may include single-ply EPDM, PVC, gravel, tar, and modified bitumen. On the other hand, many residential properties use shingles for their roofing systems.
Since there are many options available out there, most of the property owners may get confused about what they need. Fortunately, there's swcommercialroofing.com that helps you determine which materials are suitable for you. These contractors have extensive knowledge and experience working with different materials, so you're going to get excellent results. To help you become wiser,here's some information that you may find helpful for commercial roofing systems.
Types of Materials to Know About
BUR or Built-up Roofing Membrane
The BUR or built-up roofing type is the standard gravel and tar system. These consist of piles or multiple layers of gravel that help the entire structure become more durable. Overall, the slope is low, and this is an ideal choice for property owners looking for cost-effective and durable options.
Metals
There are a lot of metals that you can choose from when it comes to commercial roofing. They are available in zinc, silicon coats, steel, stone-coated steel, stainless steel, metal tile sheets, corrugated galvanized steel, tin, and many more.
Most modern materials today come with a higher fire-resistance rating, and they are durable for any type of weather. The metal layers are commonly built on top of each other to prevent too much damage and rusting. The property will be exposed to environmental factors like rain and sunlight, so it's crucial to call the contractors that will install the metals right the first time. They are attractive options and offer a more sustainable system for your industrial building.
Modified Bitumen
Mod-bit or modified bitumen used in commercial and industrial properties can consist of layers of reinforced roof fabric. The bitumen layers are fastened to the rooftop in the form of a two-ply system to ensure maximum stability and protection.
They are easier to maintain, have a lot of tensile strength, and are very durable compared to other commercial flat roofing materials. They are a perfect choice if you're going to have a lot of foot traffic on the roof of your property.
EPDM Membrane or Thermoset
EPDM, which stands for ethylene propylene diene monomer rubber or a thermoset roof, is durable, versatile, and easy to maintain. You can count on this to have a very strong resistance to ultraviolet light. It's constructed using single-ply rubber materials, and it has a simple installation process.
Installing an EPDM material will give you many benefits, including the resistance to alcohol, acids, solvents, and more. They are very flexible in a cold temperature, and since they have reflective properties, you can significantly reduce your cooling expenses in the summer.
TPO Membrane, PVC and Thermoplastic
Other popular options in many industrial buildings are thermoplastic polyolefin (TPO) and polyvinyl chloride (PVC). See more about polyvinyl chloride on this site here. These materials are often prevalent in hotels, restaurants, and businesses when there's a need for oils to be released towards the ventilation system. They are very resistant to punctures, ultraviolet rays, bacterial growth, chemicals, and reflective features.
Green Roofing System
Industrial Roofing Contractors have observed a growing trend in recent years towards eco-friendly and sustainable roofing systems, particularly green roofing systems, which are highly favored due to their environmental benefits. They are known to manage drainage and water concerns more effectively in commercial spaces. Shopping centers commonly have them because they are also aesthetically pleasing for the guests, aside from being eco-friendly.
Aspects of Commercial Roofing Systems to Know About
Installation
The costs and timeframe of the installation will depend on the size of the property, the materials used, the contractors' experience, difficulty levels, budget, etc. The methods will also vary, and this is why it's essential to hire a team of experienced roofers who can get the job done in the soonest time possible. They will help you finish the project within the agreed timeframe and budget that you've set.
Inspection
Inspections are done preferably at least twice a year. If the tenants or the owners notice a leak, they should call the roofing company to check and assess the problems. A thorough examination is usually done on the drainage pipes, downspouts, vents, gutters, decks, membranes, and flashing. It's important to inspect before the problems appear or before the rainy season arrives. Doing so will help the owners avoid expensive repairs and prevent the issues from worsening.
Maintenance
Proper maintenance is going to extend the life of the commercial roofing system. The services may include thorough washing of the shingles or metals, removing vegetation, and cleaning the debris. Maintenance may also mean that the leaks are treated, and repairs are made for water damage, tears, and dislodged shingles. This will adequately prepare the roof for every season and make sure that the material will be in excellent condition.
Factors that Affect the Cost
During an industrial or commercial roofing service, the costs are going to vary. This will depend on the work needed to be done, and some factors may affect the price, including:
The accessibility and the type of the roof. Steeper slopes would be more expensive as it requires more time, labor, resources, and supplies to get the materials on top.
If there are permits needed for a major renovation, expect that everything will cost more, so budget accordingly.
The overall scope of the service and the roof area that needs repairs.
Why Hire the Professionals?
Safety
Property owners know that it's hazardous for amateurs to repair leaks. Many have known a lot of DIYers that fall off the commercial property in an attempt to fix an issue. Hiring the experts will help you save money and time as well as prevent any untimely accidents.
Offer High-Quality Workmanship
Quality does not happen overnight, and the best people to do the job have honed their skills for decades. They are experienced in the commercial and industrial installation of roofing materials, and the results are both efficient and aesthetically pleasing to everyone.
Let you Stick to your Budget
One of the more common problems in DIY roofing is that owners may exceed their budget since there's no planning involved. Reliable roofers will write estimates and quote prices before commencing work on your property. They have an idea of the prices, and some may even offer you discounts if you purchase in bulk from their trusted supplier.