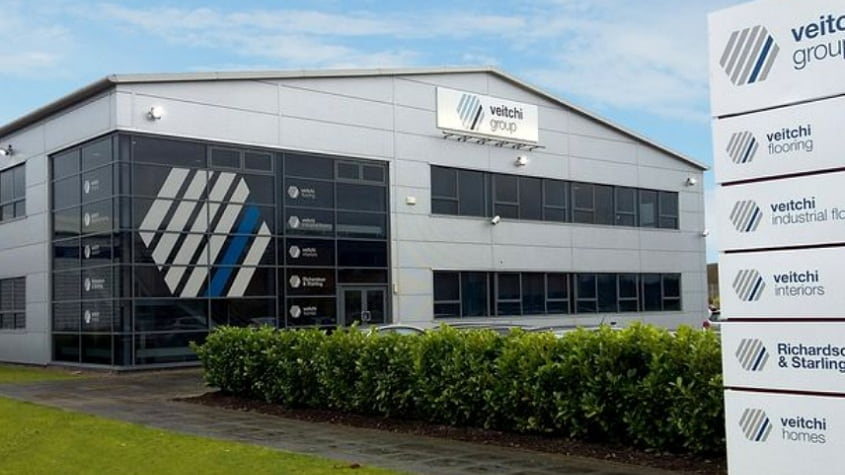 Scotland's largest flooring contractor, Veitchi Flooring, will supply 28,500 sq m of soft floor finishes to two large scale construction projects taking place in the north of Scotland.
The Cambuslang-based firm, part of the Veitchi Group,  say they are one of very few flooring contractors in the UK who could fund and resource such large scale contracts.
They were brought on board by the Major Projects team of Robertson Construction who are the main contractor at both the Aberdeen Exhibition and Conference Centre (AECC) and NHS Orkney Hospital.
With a combined contract value in the order of £1.85 million Veitchi will provide 15,500 sq m and 13,000 sq m of flooring respectively to the fitting out which started on site in June. The types of soft flooring involved are wide and varied ranging from carpet tiles, vinyl and matting  required around 30 fitters, many sourced from local labour pools, to complete the contracts.
"Our ability to take on the big, the difficult is what we believe sets us apart from other companies," says Veitchi Flooring's managing director, Gordon Crawford. "These are large scale contracts which require a financial capability from the sub-contractor to resource the materials and labour in advance in order to properly service them."
At a contract value of £333 million the construction project is the largest ever undertaken by the Robertson Group.  Spanning three buildings – the AECC, a 200-bed Hilton Hotel and 150-bed Aloft Hotel – it forms part of the 130 acre former Rowett Research Institute south of Aberdeen airport.
The new NHS facility near Kirkwall in Orkney, meanwhile, will include a general hospital, primary care and community facilities, dental and clinical support services. "Last year we delivered a similar intergrated flooring solution at the new NHS Dumfries and Galloway hospital," added Mr Crawford
"Geography is really no barrier to us.  We have flooring teams active all over Scotland often in remote locations and, indeed, the wider UK."