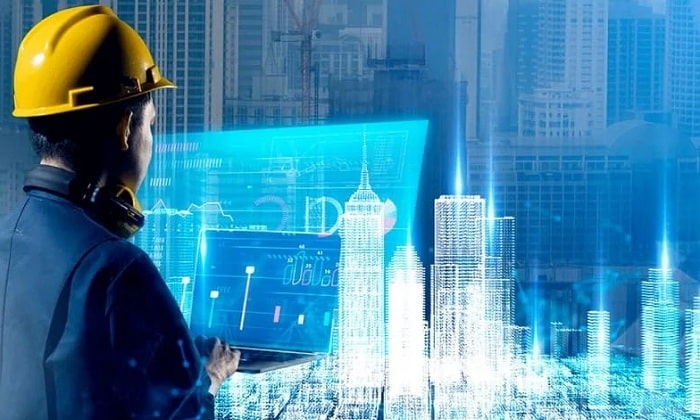 Even the best laid plans experience hiccups. Measure twice and cut once only goes so far in optimizing construction plans, as even the best supervisor can make an error. Engineering and construction are two industries with slower than expected AI adoption, but as we dive headfirst into 2022, Veea and CONXAI Technologies are doing something about it.
Smart edge technology provider, Veea and no-code AI startup CONXAI join forces on the common mission of delivering AI-driven network edge solutions to the construction site driving efficiency, manageability and safety.
"AI is the construction industry's greatest opportunity for improvement of safety, quality and productivity," said Sharique Husain, CEO and Co-Founder, CONXAI. "By empowering the construction industry with No-Code AI, we are accelerating a widespread adoption of "data-driven operations" in the construction industry and closing the productivity gap."
The Veea Edge Platform collects job-site imaging and sensor data, then the CONXAI no-code AI platform offers insight into opportunities for operational and safety improvement. The Veea Edge Platform was the clear choice for CONXAI, crediting the speed and flexibility of deployment for the selection.
Once local communications and computational capability is capability is on site, remote monitoring, management and maintenance is available for the joint solution, and enables access to information in real time. Users can craft simulated cognitive digital twins of the construction site and ensure best practice is applied to every step of the project.
"The upside opportunity for real estate developers and the construction companies they hire is limitless, especially as nearly every asset can be instrumented with increasingly low-cost sensors and camera systems." said William Hurley, Chief Revenue Officer, Veea.
While it's unclear if AI is ready to be left to its own devices (a topic to be explored at IoT Evolution Expo), it is playing a pivotal role in Industry 4.0, from the factory floor and the Amazon package on your front porch, to the condos under construction across town.