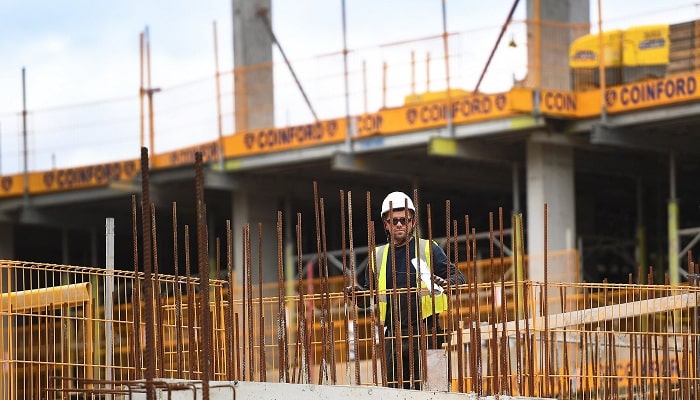 Construction workers are still operating without adequate protections, a union has said. Workers' union Unite said high levels of coronavirus transmission in the industry were likely contributed to by the 'failure' to establish safe site operating procedures.
Jerry Swain, Unite national officer for construction, said that although Covid-safe practices had been put in place at larger sites, such measures on smaller sites and in the domestic sector were 'either weak or non-existent'.
'Huge swathes of the industry operate through bogus self-employment or agency labour where workers have no employment rights and tenures are short,' he said.
'With growing unemployment, workers fear that if they raise concerns they will have contracts terminated and struggle to find new employment.'
He added: 'From the beginning of the pandemic Unite has warned that construction workers were at considerable risk.
'This situation has been made far worse by the site-operating procedures published by the Construction Leadership Council, which the Government feeds into, which allowed to address the need for compulsory use of masks where workers can't work in a socially-distanced way, which Unite has continued to demand.