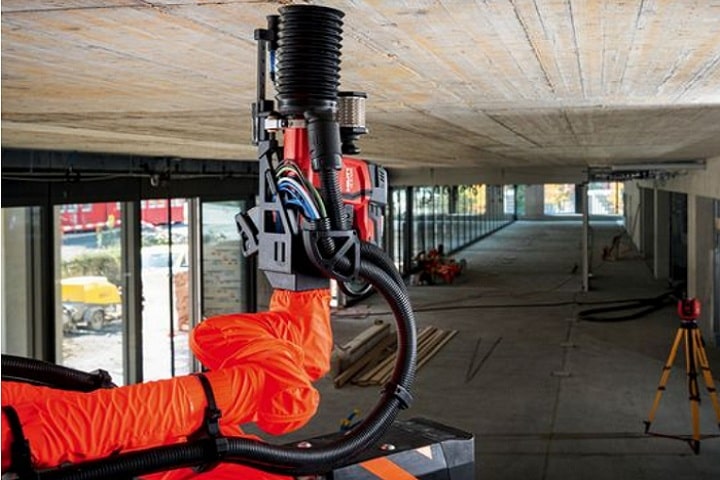 The construction company ALEC – currently working on some signature projects in Dubai such as One Za'abeel – has partnered Hilti to pilot test 'Jaibot' to help with drilling tasks. Hilti is into construction related manufacturing.
ALEC had been testing the robot's productivity on a number of its projects for some time now. "Via Jaibot, we can see how the future of construction is shaped, whilst unlocking new levels of efficiency in our processes," said Kez Taylor, CEO at the Dubai company.
The robot takes over the installation execution, while allowing project managers to track progress and status through data that it comes up with. Using digital plans, the Jaibot marks and drills holes, relieving construction workers from the task of overhead drilling and allowing them to focus on operation of the robot.