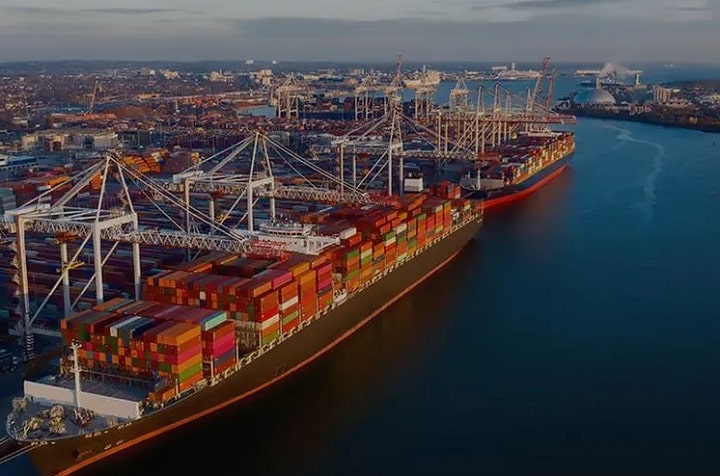 The third annual Global Trade and Supply Chain Summit aims to shake up the status quo of global trade by bringing policymakers and businesses to the same table. Attendees will benefit from a discussion on how to improve supply chain openness, unleash trade in emerging countries and take action to make trade sustainable. This event will run in-person on Monday September 19th to Tuesday September 20th 2023, at The Address Dubai Marina.
Topics to be covered during the Summit include supply chain diversification from China, handling sustainability, product traceability, managing data in digital trade, supply chain resilience and trade in emerging regions, among others.
Over 500 people are joining the event in Dubai. More than 100 speakers are confirmed including governmental and UN representatives and regulators, along with senior executives from key sectors such as retail, transportation, logistics, manufacturing, technology, finance and trade. Economist Impact's decision to host the summit in Dubai reflects the ongoing transformation and regionalisation of global trade and supply chains and the important role played by emerging markets like the Middle East, Africa and South-East Asia.
Confirmed speakers include:
H.E Thani Al Zeyoudi, minister of state for foreign trade, UAE
Bertrand Conqueret, president global supply chain company and corporate senior vice president purchasing, Henkel
Mourad Tamoud, executive vice president, global supply chain, Schneider Electric
Sophie Öhrström, executive vice president, global logistics, GANT
Muralidhar Nittala, director of supply chain – Middle East and Africa, Johnson & Johnson
Adam Kaminski, chief supply chain officer, Aujan Group
Pankaj Bhargava, chief procurement officer, Pidilite Industries
Leila Afas, Director, global public policy, TOYOTA
Assel Zhanassova, CEO, Kazpost, former vice-minister of trade and integration, Republic of Kazakhstan
Ralph Ossa, chief economist, WTO
Muhammad Alam, president and chief product officer, SAP Intelligent Spend and Business Network (ISBN) product Engineering, general manager, SAP Business Network
John Ferguson, practice lead-globalisation, trade and finance, Economist Impact
Gregg Carlstrom, Middle East correspondent, The Economist
Melanie Noronha, principal, policy and insights, Economist Impact
Beata Javorcik, chief economist, European Bank for Reconstruction and Development (EBRD)
Themed tracks will help attendees explore in more details specific issues affecting industry:
Visibility, transparency, traceability
Transforming trade in troubled waters
Digital trade opportunities and threats
Defining supply chain resilience
Emerging regions' potential
Bringing trade and sustainability together
Shrinking the trade-finance gap
Customs and compliance evolution
Supply chain technology revolution
Additionally, the agenda features extensive networking opportunities and cross-industry sessions to leverage synergies and encourage cross-sector engagement.
Sponsors of Global Trade and Supply Chain Summit include our host: The Executive Office of H.H. Sheikh Mohammed Bin Rashid Al Maktoum, DP World, JP Morgan and SAP. Media partners include AmCham Dubai, CEO Clubs Network, EIU, Factores Economicos Mining Frontier, Sustainable 2, The Arab Hospital Magazine, Trade Finance Global, VMH Magazine and World Construction Today, World Finance Informs.