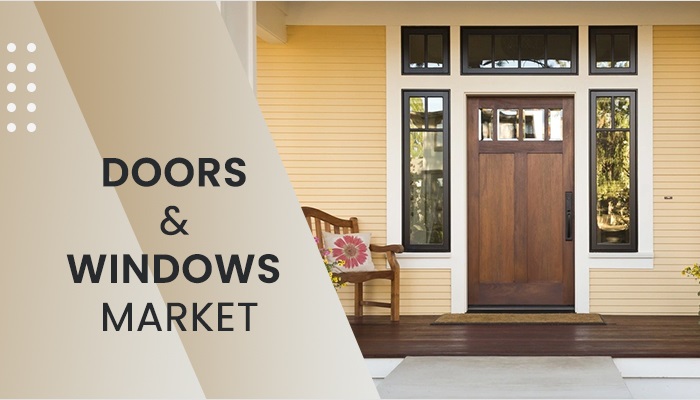 The global door and window automation market, currently growing at a CAGR of over 5%, is projected to reach approximately $23 billion by 2027, further escalating to around $30 billion by 2032.
The Asia Pacific region, which currently represents about 25% of the door and window automation market, is anticipated to hold over 40% of the market share by 2032. A significant portion of this growth can be attributed to China, which is projected to surpass US$5 billion in market value before the end of the decade.
The door and window automation market is expanding significantly, driven by the growing use of these technologies by the elderly and disabled, who find them useful aid for mobility and accessibility. The market's growth is likely to continue due to projected demographic shifts, with the World Health Organization estimating that by 2050, the number of people aged 60 and above will double. Between 2017 to 2021, the market grew at a CAGR of 4%, influenced by increased spending on infrastructure modernization and growing safety and security concerns. Despite a brief slowdown due to the COVID-19 pandemic, the market began recovering in mid-2021 and is projected to grow at a CAGR of 5% from 2022 to 2032, aided by new technologies improving accessibility, convenience, and security.
Challenges in the automated door and window market are primarily related to the risk of malfunction and the significant time required for repairs. The system's efficient operation depends on the interoperability of all devices, and any malfunctioning or disconnection can result in high costs and technical complexities.
In 2021, operators, used primarily in swing and sliding doors, were the most prevalent in automated doors and windows due to their ability to manage heavy pedestrian traffic in commercial, retail, and industrial buildings. The demand for these operators is driven by the need for safety, security, and easy access to buildings and facilities.
The market for automated windows is predicted to grow significantly. Automated windows offer convenience, natural ventilation, and smoke ventilation and are integrated with various devices like smoke detectors and fire alarm systems. They also help maintain the desired temperature in buildings, which reduces utility bills.
The commercial building sector dominated the automated door and window market in 2021. This growth is due to the increasing adoption of these technologies in offices, shopping malls, and financial institutions. Automatic doors and windows offer easy access without compromising security, making them a preferred choice for commercial buildings.
The Asia Pacific region, holding over 40% market share in the global door and window automation industry, is poised for growth due to rising construction activities and automation equipment sales, particularly in China and India. Increased purchasing power is stimulating innovation in residential automation systems while their use in workplaces and healthcare facilities is expanding. Infrastructure development in the region, coupled with growing demand in Canada and Germany, is creating opportunities for market growth.
US that leads the North American door and window automation market, is anticipated to reach $6.2 billion by 2022. This growth is fueled by extensive automation in the commercial sector and substantial infrastructure investments. The presence of major automation companies and growing demand for residential door access systems also contribute to the market expansion.
By 2032, China's market for door and window automation is projected to exceed $5 billion. This growth is driven by increased disposable income leading to more infrastructure spending, rising residential construction, and growing demand for automated window and door systems.
Major door and window automation companies are leveraging mergers, acquisitions, and partnerships to expand their businesses. For example, Assa Abloy acquired a majority stake in Agta Record in August 2020 to enhance its European product portfolio and presence. In 2021, Allegion Plc. bought Yonomi to boost its software development capabilities and realize its vision of seamless access. Additionally, Builders FirstSource Inc. merged with BMC Stock Holdings in January 2021, becoming a top supplier of various building materials and services in the U.S.
Key research in the Door and Window Automation market has been categorized by components and applications. Elements include Door and Window Operators, Motors & Actuators, Sensors & Detectors, Access Control Systems, Switches, Alarms, and Control Panels. These automated systems are utilized in various applications, including Residential Buildings, Education Buildings, Hotels & Restaurants, Industrial Buildings, Industrial Production Units, Airports, Healthcare Facilities, Public Transit Systems, Commercial Buildings, and Entertainment Centers. These systems are part of product categories that encompass automated industrial doors, pedestrian doors, and windows, reflecting this market's diverse range of products.