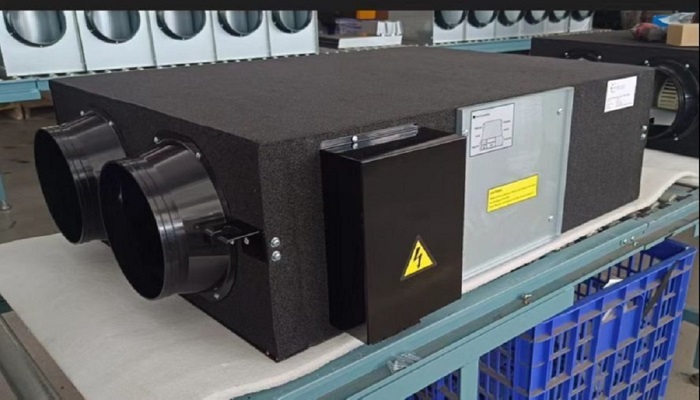 The energy recovery ventilator- ERV market has gone on to experience incredible progress in recent years, pushed by the international strive for energy-efficient solutions as well as sustainable practices. This year, the market has been valued at $3.5 billion, driven by strict energy efficiency regulations that have been existing across the world. It is anticipated to keep going ahead with its upward trajectory with a forecasted CAGR of 9.7% across the forecast period of 2024–2032, thereby touching an incredible number of $8.09 billion by 2032. Let us delve into the market pertaining to energy recovery ventilators, thereby exploring its spectrum, overview, dynamics, grant analysis, segmentation, partnerships, collaborations, and, of course, regulatory framework.
The market overview
The ERVs have gone on to revolutionize the way people think about indoor air quality as well as energy efficiency. These systems happen to be gaining a lot of prominence across commercial, residential, as well as industrial sectors. ERVs happen to be designed to maintain an appropriate and healthy indoor environment while at the same time reducing energy consumption. This process goes on to involve exchanging stale indoor air with fresh outdoor air and, at the same time, recovering as well as transferring coolness or heat depending upon the season. This not only makes sure of a consistent supply of fresh air but also tends to give out cost savings by reducing cooling and heating expenses.
The strong growth of the international ERV market is closely related to the increasing awareness of the impact of conventional ventilation systems on the environment. At the same time, strict energy efficiency regulations that happen to be imposed by governments across the world are encouraging businesses as well as homeowners to look out for sustainable options, and no wonder ERV is indeed emerging as a preferred choice.
Energy recovery ventilator market spectrum
The ERV market landscape happens to be dynamic and is featured by a wide range of manufacturers, service providers, as well as suppliers. Some of the leading players within this segment include Honeywell International Inc., Panasonic Corp., Mitsubishi Electric Corp., etc. These well-established companies happen to offer a broad variety of ERV products that cater to varied application areas and customer needs.
Furthermore, this market is also seeing the emergence of innovative, smaller startups that focus on ERV solutions that are specialized. These startups more often than not go on to introduce disruptive tech, thereby creating a healthy competition that brings about innovation.
The dynamic nature of the market ensures that consumers have a range of options as well as access to state-of-the-art ERV solutions.
The market dynamics
The ERV market dynamics happen to be shaped by numerous major factors, with each playing a prominent role in its evolution and growth.
Energy efficiency regulation
Strict Energy Efficiency Regulation happen to be the driving force behind the expansion of the ERV market. These regulations go on to impose stringent needs on buildings as well as HBAC systems, thereby encouraging the embrace of solutions related to energy-efficient ventilation.
Increasing awareness
Growing awareness of the significance of indoor air quality as well as its major impact on health and well-being is a major factor pushing the demand for ERVs. People are looking for options to maintain a healthy environment that are perfectly facilitated by ERVs.
Economic benefits
ERVs go on to offer reasonable long-term cost savings. Businesses as well as homeowners can prominently reduce their utility bills by reducing energy consumption, thereby making ERVs an investment that's absolutely appealing.
Advancements in tech
Consistent innovation in the ETV tech gamut is on the way to enhancing their efficiency as well as performance. Certain advanced traits, like smart controls, heat recovery wheels, and well-advanced filtration systems, are pushing ERVs to become attractive to consumers.
Sustainability initiatives
As sustainability becomes the core area for governments, businesses, and individuals, ERVs go on to align with sustainability objectives by lessening energy consumption and carbon emissions, thereby making them a crucial part of practices related to sustainable buildings.
The progress of energy recovery ventilators has been pushed further by the global push for sustainable practices, in addition to the energy-efficient solutions that are sought by companies big or small, with the center of focus being improved air quality.