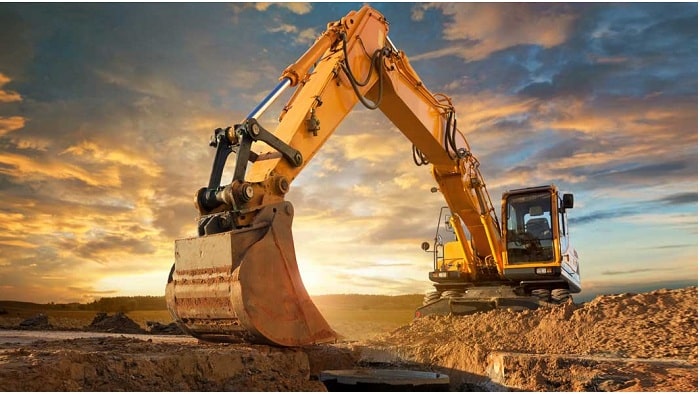 Excavators form one of the most in demand pieces equipment across the construction industry. Applied for different uses, these machines are extremely versatile and offer a range of choices for size and model. Most excavators are made up of the same components: undercarriage, cab, and arm, but although most excavators share the same components, there are a number of excavator brands that offer features that allow them to stand out. When looking for excavator hire companies, keep an eye out for these brands in their fleet.
The top 5 excavator brands
Caterpillar excavators
Caterpillar is possibly the most popular brand in the construction game. Their excavators outrank the other brands with their durability and versatility across different types and sizes. They are built for ease of operation, have the most up to date technology and safety features, and added features for comfort like air condition in the cab and more. As the heavy lifting experts, they are also the manufacturers of the largest excavator in the world: the Caterpillar 6090 FS Excavator.
Komatsu excavators
Komatsu is recognised as one of the most reliable and fuel-efficient excavator brands on the market. The Japanese manufacturers maintain their status with machines that require minimal maintenance and upkeep due to their top industry standard quality. The PC200-8 is at the core of the brand with its versatility and strength as well as numerous other models available.
CASE excavators
The CASE track mounted excavators are the machine of choice for excavation companies due to their durability, comfort, and ease of control for operators. They have an extensive product line that extends to cater to any and all earthmoving needs. The CX210C is one of the best mid-range options on the market and offers a great starting point for mid-level sized projects.
Kubota excavators
Popularly used for demolition, dredging, And basic excavation work, the Kubota brand is renowned for reliability and durability on site. Across Australia, Kubota manufacture machines that can fit just about any aspects of an earthmoving projects and other needs.
Volvo excavators
You know the name and the excavators exceed its reputation. Known for comfort, control, and durability Volvo excavators provide a fuel-efficient alternative on site. With their values aligning with sustainability and innovation these excavators are an excellent choice if you're looking for the next best innovative piece of machinery on site. Providing excavators to over 140 countries worldwide, you'll be sure to see one in someone's fleet for hire if this is the excavator of choice for you.
Finding the right choice for your excavator hire needs
It can feel tedious and tiring searching through hundreds of excavator suppliers online and guaranteeing you're getting the best possible service and machinery. We have two excavation suppliers to help get your started:
JB Excavation & Hire – As Ballarat's equipment hire experts you can expect to see Kubota excavators in the fleet and services like site preparation, land clearing, tree removal, and more. Servicing Ararat, Bendigo and beyond, JB Excavation is the best choice across Victoria.
Ausdig- Servicing across Australia, Ausdig provides premier service in all excavation works as well as plant hire including Caterpillar and Hitachi excavators. With services in dam construction, demolition, and road construction you're sure to find the best machines and services with Ausdig.
Considerations when selecting an excavator brand
While there is plenty of information out there on excavator brands, its best to do as much research as possible and speak to contractors who have used machines before to get their opinion. Before hiring an excavator for your project be sure to know the scope of the project, site access, the length of hire, and transportation or your machine. Having these specifications clearly outlined can help your project run smoothly and help an excavator supplier find the best possible machine to suit your needs.