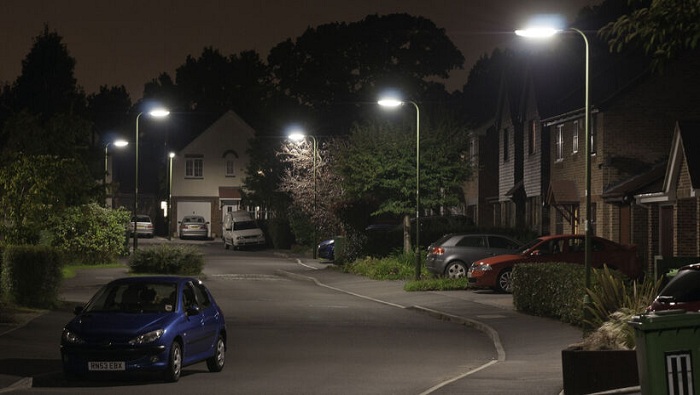 Local authorities can now use local streetlighting to support the UK Government's social distancing objectives by using smart lighting technology.
A digital service offered by SSE Enterprise's distributed energy business, Mayflower Smart Control's innovative Central Management System (CMS) gives local governments a means to remotely control and monitor local streetlight performance.
Its technology is currently deployed in over 30 different local authority locations across the country, managing and maintaining almost half a million streetlights in the UK.
Not only do streetlights contribute to the safety and security of many local communities, but through Mayflower's CMS, streetlights have the power to act as a deterrent for those not adhering to the social distancing rules that have been enforced as a result of the Coronavirus outbreak.
Using a Zigbee radio mesh network, Mayflower's technical support team have modified lighting regimes for a number of areas in the UK. These updates have included the switching of lights from 'part-night' to 'dusk-to-dawn' to act as a deterrent for anti-social behaviour. It has also turned lights off in public areas that are not currently in use in a bid to stop people from entering closed areas and to reduce unnecessary energy expenditure.
Patrick Mitchell, head of Mayflower Smart Control, commented: "The introduction of social distancing into our daily lives has been a challenge for everyone, in particular for local authorities and those responsible for policing highways and open spaces.
"The dedicated team at Mayflower are pleased that the remote monitoring and control capabilities of our CMS has enabled a number of clients to support social distancing, by sufficiently illuminating areas with CCTV and reducing the outputs from streetlighting assets in areas not currently in use. Flexibility is a fundamental element of the Mayflower solution and we will continue to support our clients in any way possible during these unusual times."
He continued: "Mayflower Smart Control is working with both local authorities and the emergency services to support and facilitate social distancing in urban and rural areas. Any Mayflower CMS clients with an active Service Level Agreement in place are encouraged to contact Mayflower should they wish to revise existing lighting regimes to better fit with current social distancing guidelines."