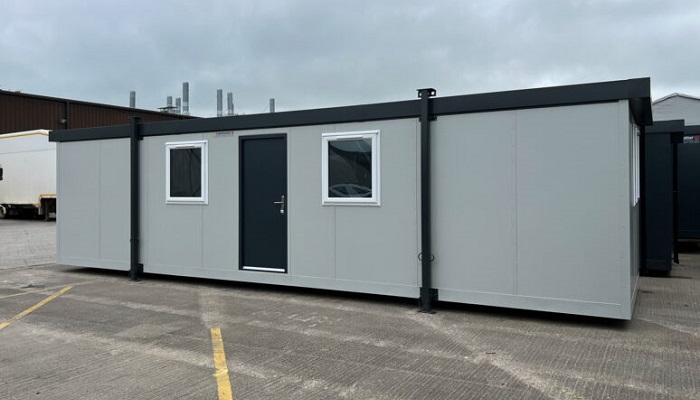 There are plenty of companies out there who hire-out site cabins. Unfortunately, not all site cabins will have been manufactured to the same high quality, offer the same features or even be in the same good state of repair. If you are looking for high-quality site cabins for your construction site or even an event, then read on as we take a look at some of the things that you need to consider and also what your employees may expect from you when it comes to the right site cabins.
Why are high-quality site cabins important?
Whether you are running a large event and need onsite facilities for your staff or a construction site with a requirement for welfare cabins, your employees have every right to expect a certain level of facilities. Site cabins provide a warm and comfortable environment where your employees can take their breaks, have a rest and get warm. They may be relatively basic in comparison to the facilities employees in an office space may expect but offering high-quality site cabin space to your employees shows that you are invested in their welfare.
High-quality site cabins are more secure. This means that when they are left on your site overnight, they are less likely to be damaged or broken into. This is important because if your staff do not have access to the proper welfare facilities as set out in the HSE guidelines then they may not be able to work.
What should your workers expect from site cabins?
Site cabins is a term that refers to any of the temporary facilities that you place on your construction site. This should include toilet facilities and also a welfare cabin. For larger sites, this may also include high-quality site cabins which can be used for the day-to-day administration that is associated with the site.
A good welfare cabin should not only offer some form of seating for your employees but also access to the basics that will allow your employees to grab a hot meal and drink. This might only be in the form of a kettle and microwave. However, if your employees have been working outside for long stretches in inclement weather conditions, then this will be very welcome. Your employees should expect this type of cabin to offer more than just a space to shelter from the weather. Good welfare cabin conditions will also allow your employees to relax, and this means that when they return to their jobs, they will be better rested and able to concentrate on their jobs without the risk of making the type of mistakes that could cause damage or even injury to themselves or others.
Hygiene facilities are also important. This means providing good toilet facilities with hot running water so that everyone using the facilities can maintain good levels of personal hygiene.
Places to store tools overnight can also be helpful, and it is important to ensure that these have the right security locks in place to help protect anything that is stored there. This type of storage can make it easier for your employees as they will not have to take things away with them and remember to bring them back.
When it comes to site cabins that are being used as office space, they should have the necessary facilities for those people working in them to carry out their jobs properly. Having administrative staff on site can often be handy for the rest of the construction site employees as this provides them with someone with whom to raise queries about anything from pay issues to problems with orders of construction materials.