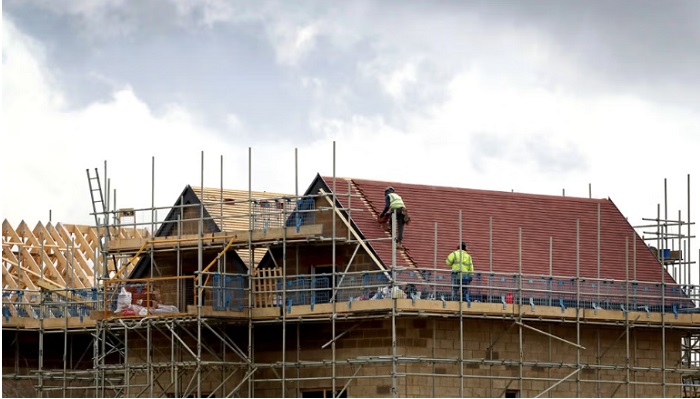 According to a survey that was recently done of construction buyers, there has been a substantial drop in house building activity in the UK, leading to the fastest decrease in construction activity since May 2020.
As per the September S&P/CIPS UK construction purchasing managers' index- PMI, the overall activity in the UK construction industry fell for the first time in 3 months, and this decline happened to be the most significant in over three years.
All three main categories of the industry experienced a decline in business activity, mainly due to a substantial drop when it came to house building.
It is well to be noted that the increase in subcontractor availability since June 2009 was mainly caused due to declining workloads.
In September, the headline PMI recorded a value of 45.0, indicating a drop in activity in contrast to the previous month's value of 50.8. This is the first time since June that the index has fallen below 50.0.
In September, residential work, which clocked 38.1, experienced the lowest performance among all areas of construction output, with civil engineering at 45.7. Excluding the impact of the pandemic, the most recent decline in housing activity was the most acute since April 2009. Survey respondents cited two main factors for the cutbacks in housing projects: an upsurge in borrowing costs and a lack of demand.
Commercial buildings experienced a slight decline of 47.7, causing some companies to express concerns about a decrease in client demand.
In September, construction companies experienced a decline in total new business for the third time in the past four months. This decline happened to be the steepest since May 2020.
The rate of employment growth overall was the weakest since June. This was due to construction firms reducing their job creation rate, as there happened to be lower demand from clients.
Dr. John Glen, the chief economist at the Chartered Institute of Procurement & Supply, has gone on to state that the mix of high mortgage rates as well as low house buying has had a significant impact. The UK construction industry is being negatively impacted by the ongoing demand that is occurring through the supply chain. Residential construction in the UK has faced major obstacles this year, and the recent sharp decline across September highlights that the strain on the sector is far from easing, even with the temporary halt on hikes in interest rates.
After showing some positive signs during the summer months, the commercial construction industry experienced a setback in September. Questions about the future of the economy have led to a decrease in demand and delays in new projects.
However, it is indeed reassuring to know that they are currently experiencing a period where supply chains are no longer being disrupted and inflation is not skyrocketing, with delivery times decreasing and input prices staying steady.