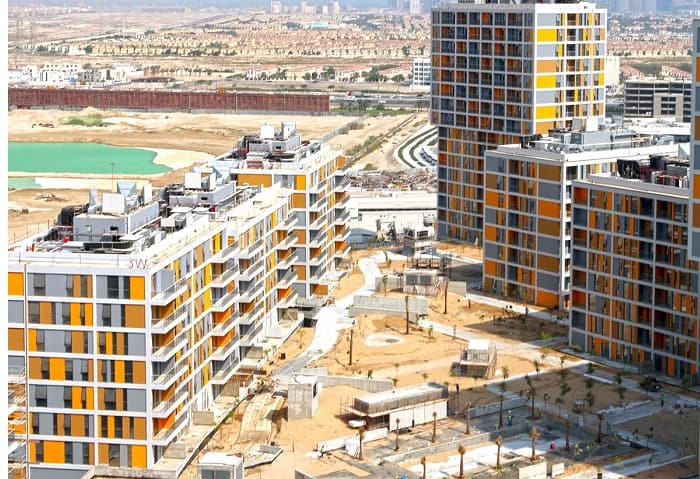 Scotland's first minister has said she might introduce further restrictions on construction, and other business activities, to control the spread of COVID-19.
Nicola Sturgeon said her administration is reviewing whether to order the closure of "more non-essential" business activity. From last April until June, construction work deemed "non-essential" was banned in the country.
At a briefing on Thursday, she was asked by a journalist why restrictions are different this year. She said: "To ensure that life with some degree of normality can continue we always try to strike a balance between keeping people at home and allowing certain things continue. In the last lockdown of course, non-essential construction and manufacturing didn't operate for a period, they've both done an awful lot to make their operations safer, but we have to keep all of that under review.
"At the end of the day what matters here is that we reduce interactions sufficiently to stop this virus spreading. And given that it is spreading faster, that might be more difficult to do."
Sturgeon appealed to businesses to consider voluntarily closing and claiming through financial support schemes to support staff in order to help reduce the spread of coronavirus.
She added: "All employers should be reviewing their operations to allow as many people to work from home as possible, in particular they should only be asking people to come into work if it is for work that cannot possibly be done from home and if it is work that is genuinely essential.
"If we think, as government, that we need to go further in terms of the regulation and legal restrictions we will do that. Because we have to cut interactions."
Sturgeon also said that further restrictions could be imposed as a result of too many children being sent to schools by parents of those going to work. She stressed however, that no decisions had been made yet.
The Unite union in Scotland has been calling for sites to close to keep workers safe since much of the country was placed into level 4 restrictions in November.
Non-essential construction in the Republic of Ireland has been told to cease as of 8pm tonight (Friday). Exemptions include essential health projects – especially those relevant to preventing or slowing the spread of COVID-19 – and essential works on critical transport infrastructure and utilities. The country previously closed its sites in March last year.
Construction is currently allowed to operate throughout the UK if it follows COVID-secure regulations. In England, these are the site-operating procedures created by the Construction Leadership Council.
A new version of the procedures was released this week with amendments including a change to the requirement that if sites identify one or more cases within a two-week period, they must contact their local Public Health England protection team. This has now been revised to a requirement to inform the body if there are five or more cases in 14 days. The full guidance can be viewed below.