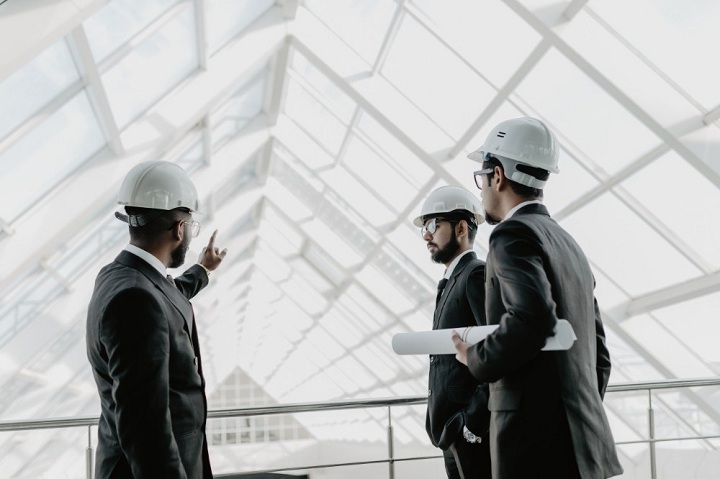 Following the Grenfell Tower tragedy, an Independent Review of Building Regulations and Fire Safety: Final Report, known as the Hackitt report, prepared by Dame Judith Hackitt, was presented to Parliament. The report claims that ignorance, indifference and inadequate regulation led to the Grenfell Tower disaster, not its cladding alone. In particular, the report highlights significant risks to safety that building regulations, at the time, had not provided adequate consideration for.
The report insists that buildings must be considered as systems, because the safety of building occupants depends on the use of a range of building materials that demonstrate effective fire resistance, rather than relying on the performance of just one material or product. In the case of the Grenfell Tower, the impact of the fire was exacerbated by poor-quality materials used within the building. While the use of the Aluminium Composite Material (ACM) cladding has been widely blamed, the presence of a Polyethylene (PE) core, which is a thermoplastic that melts and drips when exposed to fire, has also been identified as a contributing factor
When the building was refurbished between 2012 and 2016, an architectural feature was installed on the roof which was made up of ACM cladding full of PE. The fire was able to spread more readily once the PE set on fire, due to each panel of cladding having been hung over metal rails on the roof to create the architectural feature. This created multiple routes for the fire to spread when the PE was exposed directly to flames.
As a result of this design feature, the windows were also reduced in size and moved to sit flush with the new cladding. Foam and rubber membrane materials, which were also flammable, were used to fill the voids that resulted around the design change. Prior to refurbishment, the building materials and construction were relatively safe, however, the modifications compromised the level of fire safety.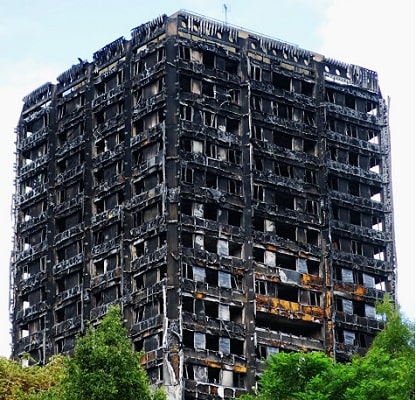 Following an initial investigation into the cause of the fire the government banned the use of combustible materials on external walls, especially on new build developments containing flats and exceeding 18m in height. It is suggested that the use of another material within the cladding, instead of PE, would have minimised the impact of the fire. It is, therefore, extremely important that the quality of materials used in the overall construction of a building are considered in relation to the surrounding materials. For example, if poor-quality cable products are used in a project because cable systems map the full infrastructure of a building, in order to provide power, this creates a significant fire risk. The cables are routed around the building which creates a path, by which any potential fire could spread.
Improving regulations and requirements
The Grenfell Tower tragedy highlighted the importance of using building materials that are fit-for-purpose. The report also demonstrated why the use of quality products is essential when refurbishing existing buildings.
Since the 1st July 2017, all power, data and communications cables that are part of permanent installations are required to adhere to Construction Products Regulations (CPR). This mandatory requirement came in to play following the 18th Edition update of BS7671, the wiring regulations, which included several key amendments to fire safety regulations.
One of the requirements is that, cable products must comply with and meet the boundary levels to achieve a fire performance classification from Fca through to Aca, when tested to the applicable range of tests (for the classification sought) including EN ISO 1716, EN 50399, EN 60332-1-1, EN 61034-2 and EN 60754-2 with regards to the product's reaction to fire. CPR affects all cable manufacturers, importers and distributors supplying European markets with any cable product designed to fit permanently into the structure of a building, including power distribution, final circuit wiring, control and instrumentation and data communications cables (copper and optical).
Another demonstrated amendment comes in the changes to Regulation 521.11.201, which set the requirement for support systems to be in place for escape route wiring systems only. The regulation has been replaced by a Regulation 521.10.202, which now states a requirement for cable systems to be supported or fixed with fire resistant ties, grips and hangers, in order to enable the cable to hold its position and protect against their premature collapse in the event of a fire. That is, where a PVC cable-tie could melt and cause the cable system to fall away from the wall or ceiling it is fixed to. This requirement is now applicable throughout the installation, not only in escape routes as specified originally and is relevant to all cable types.
As cable technology continues to evolve, new requirements for applications are emerging. Specialised compounds used in cable products, therefore, require a range of testing to understand how they will perform in conditions where stresses, such as extreme temperatures, could affect how they operate.

Good practices for cable product specification
The installation of highly flammable materials, used in the refurbishment of the Grenfell Tower created a high-risk scenario, therefore specifiers should take care when selecting products in order to minimise the potential risks. Being mindful that the materials used in the construction of the project overall, and specifically with regards to the chosen cable products due to be installed in the construction of a public building or dwelling, is extremely important. As cable systems provide the ideal vehicle to transport fire quickly around a building, once ignited, special consideration must be made at the specification stages of any given project.
In addition to specifying high-quality cable products for construction projects, BASEC recommends the following good practices when making specification decisions.
Top 5: Cable specification tips
1. Insist on using cable products that demonstrate high levels of fire resistance
Specifiers should check that the cable installed in their projects will provide adequate protection in the event of a fire. Some cable products may be marketed with high fire resistance properties, but may not perform adequately in enclosed spaces, typical of many public buildings. This requirement is particularly important when comparing Low Smoke and Fume (LSF) to Low Smoke Halogen Free (LSHF) cable products, as they both perform differently when burned. LSHF cable products are designed to release low emissions of smoke and fumes when burned. When compared to LSF cable products, which release toxic gases when burned, as they are manufactured using PVC compounds.
2. Specify cable products that exceed the requirements of regulations
Every effort should be made to use cable products of the highest quality to ensure that risks are minimised. Even when cable products meet regulations, the relevance of the standard is key, simply specifying a test for a cable product does not guarantee it will be suitable for the desired application. This is especially true in the case of CPR, where a cable product is awarded a classification based on how it performs in a fire scenario. The lowest classification, the Fca, is demonstrated through the product's resistance when exposed to a single flame. Specifying cable products that exceed the minimum pass criteria, achieving higher classifications than those required as a minimum, ensures that the materials used will provide superior levels of protection.
3. Specify cable products that have been tested and approved by a third-party certification body
Specifying cable products that have been rigorously tested by a third-party certification body like BASEC ensures that they meet recognised industry standards and offer the highest levels of product quality and safety. Cable products should always be tested for performance using a range of tests as they may be suitable for use in some conditions and not others.
For example, a cable may demonstrate suitable fire resistance performance but may also bend or break easily when stretched. The second characteristic poses just as much of a safety risk as the first, because damage to the cable as a result of an exposed or cracked conductor could result in a secondary fire. Secondary fires can ignite as a result of an electrical spark or the cable could simply fail to operate in a critical scenario, meaning fire alarms and systems will not perform their roles once the fire has started.
4. Increased awareness of the fire performance of cable products
Increasing awareness of the fire performance of cable products, ensures that the quality and safety of the cable products installed in public buildings is given serious consideration at specification stages. As cable quality is often taken for granted, increasing awareness of the impact cable products can have in the event of a fire, ensures that more people are informed of the risks. Individuals and organisations can then insist on using classified and compliant products to ensure maximum levels of safety. Not only does this provide end users and those involved in delivering the project with assurance of quality, it also provides those who occupy the building with peace of mind that the cable products installed in their homes meet the highest levels of quality and safety, and comply with recognised industry standards.
5. Encourage communication between manufacturers, distribution, specifiers, consultants, architects, buyers and installers
It is far too easy for specification decisions to be made in isolation. Encouraging communication between every touchpoint of the project delivery team, ensures that technical knowledge is readily transferred, and the full supply chain is aware of the impacts. Prioritising this communication can save time during the construction process, as the required cable products can be specified before the construction begins. This allows for discussions and areas for concern to be highlighted prior to them arising, product changes can be made via the supplier or manufacturer to ensure the right product, for the right application arrives when needed and construction is under way. BASEC is facilitating these discussions through a series of seminars on Cable Quality, in order to provide those in these functions with a solid knowledge base for cable product testing requirements and the knock-on effects and implications of poor-quality cable.
Verifying building material quality
It is one thing to say that cable products meet industry standards, but it is another to firstly, evidence their levels of quality and secondly, to provide the end-to-end supply chain with confidence that the products will be safe to use and operate as intended to.
BASEC partners with cable manufacturers around the world to ensure that approved cables are fully compliant with the relevant standards, safe, reliable and fit for purpose. With a dedicated and state-of-the-art large-scale vertical ladder fire test facility to deliver fire testing in compliance with CPR, EN50399, and all vertical ladder tests relating to IEC 60332-3-21/25, BASEC demonstrates full support of safe and compliant electrical installations in any industry application.
As a designated Notified Body (No 2661) for the CPR AVCP System 1+ and System 3, BASEC has delivered over 3,000 individual tests and classification reports for cable products in compliance with CPR. Through these testing systems BASEC has enabled manufacturers and distributors around the world to comply with classification requirements and supply within the EU regulations. Although CPR is mandatory for EU markets only, many other markets are using the CPR fire classifications as a benchmark to raise their levels of product safety.
Having extended and enhanced surveillance of the market, BASEC has designed a Registered Stockist scheme which enables the distribution network to assess their levels of quality and safety through assessment of their procurement and handling processes involved in the sourcing and selling of cable products. Testing cable at the manufacturing source, as per BASEC's traditional certification scheme that is designed to deliver a 3-year programme of auditing and product testing to obtain product specific approvals, coupled with testing at the point of sales means tighter end-to-end compliance to industry standards. Testing before products enters the end user market facilitates maintained levels of product quality and monitoring in the market.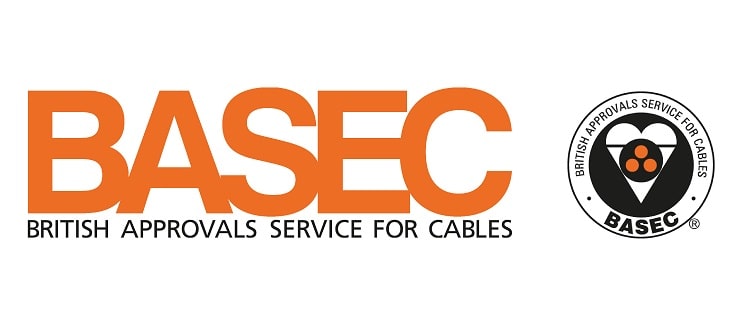 Conclusion
As the Hackitt report concluded, the quality of all materials used in the construction of a building have an impact on the safety of residents. Installing quality cable products throughout a building, therefore, is essential to ensure that cable demonstrates effective fire resistance and any risk, from the cable products, to life is minimised. Poor-quality cable product has a higher risk factor, as non-approved products can act uncharacteristically to verified products and could cause fire to spread faster, release higher quantities of smoke, gas or heat, which can further escalate the impacts of fire.
Simply specifying quality cable products, however, does not offer a quick fix to ensuring safety. Ignorance, indifference and inadequate regulation within the overall construction of the building played a key role in the Grenfell Tower disaster. Educating the construction industry, therefore, is equally as important to ensure that any fire risk to building inhabitants is minimised. In order to achieve this, BASEC is working with the full supply-chain, including manufacturers, specifiers, contractors and stockists to raise awareness of the importance of fire performance and of specifying approved cable products.
To enable confidence in the performance of the cable products selected and installed in residential buildings, BASEC approved cable products should be specified. BASEC's mark of independently approved quality and safety is only awarded when cable products have been rigorously tested to meet the required industry recognised standards. End users can find comfort in and gain assurance that the products installed are safe to use and compliant. BASEC's product approval programme includes a comprehensive testing schedule for electrical, mechanical, material, chemical, fire and smoke performance characteristics.
As industry experts in CPR (Construction Products Regulation) testing BASEC has issued over 3,000 CPR classification reports, delivered through in-house laboratory equipment and by working closely with manufacturers to raise cable product classifications for higher fire performance characteristics.