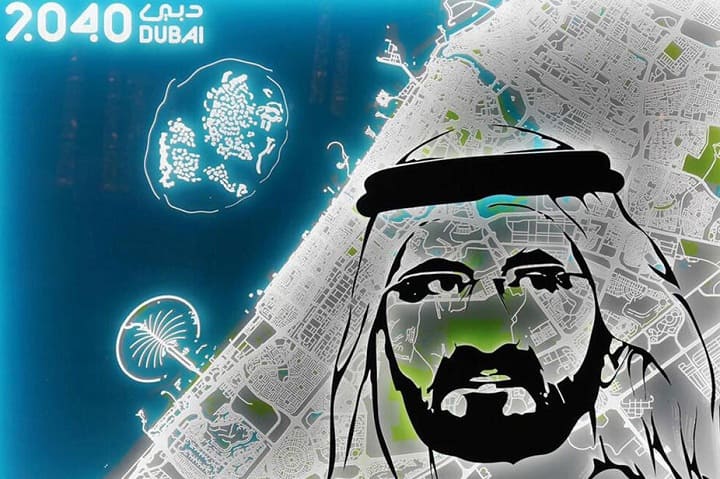 A leading Dubai-based environmental consultancy company has welcomed the announcement of the Dubai 2040 Urban Master Plan, particularly the proposals to double green and leisure areas, as well as public parks, to provide a healthy environment for residents and visitors.
While Dubai will continue to be a global hub for innovative start-ups, international corporations, and strategic investments, the master plan will also increase the land area allocated to education and health facilities by 25 percent, while the length of public beaches will increase by as much as 400 percent in 2040.
Karen Storey, CEO of The Storey Group, told Arabian Business she was "absolutely delighted" with the foresight shown by Sheikh Mohammed bin Rashid Al Maktoum, vice president of the UAE and ruler of Dubai, in announcing the comprehensive plan.
She said: "Greening Dubai, making Dubai greener in the future, will only help to offset the enormous carbon contribution that this city makes. And while we want a vibrant city, we also want to make sure that we're saving the planet and protecting our planet."
The ambitious proposals have been likened to that of Singapore – the South Asian sovereign island state now has 46.5 percent green cover to service a growing population.
"People want that sense that it's more than just a city of big buildings and skyscrapers," said Storey. "It needs to be somewhere that they want to live long-term and that means that we need to have an ability to go into nature, we need to have a feeling that it's sustainable and somewhere we all want to live in harmony with the world."
Earlier this year The Storey Group launched an initiative to encourage residents and corporates in the UAE to come together to help plant one billion trees globally by 2026 in a project designed to offset the country's carbon emissions.
Karen Storey, CEO of The Storey Group.
The one billion trees initiative (OBTI) enables people to buy or gift trees, with each tree delivering an annual carbon sequestration of 25kgs, or plant and name a forest of 1,000 trees or more. Trees will be planted around the world with locations in nine countries – Guatemala, Peru, Uganda, the UAE, India, Nepal, Thailand, Indonesia and The Philippines – with more to follow via a target of 20 NGO tree-planting partners by the end of this year.
Storey added that the organisation has also partnered with Emirates Marine Environmental Group to plant mangrove forests in Dubai.
"We can see that it is vital to the sustainability of the region from a carbon perspective, they are magical and from a biodiversity perspective they are also magical," she said.