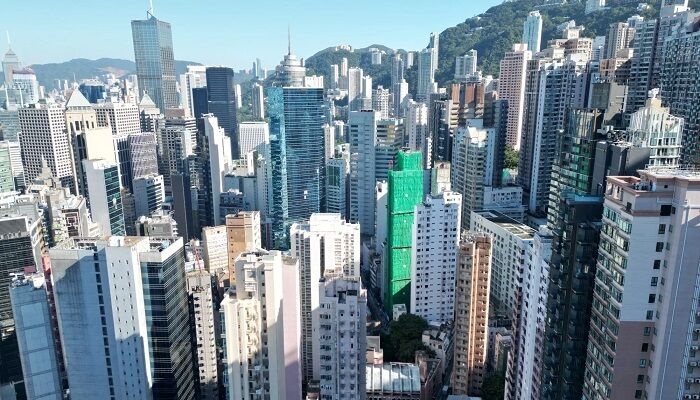 Speakers at one of the sustainability forums went on to stress the importance of more collaboration between the private and public sectors to successfully come up with innovations in low-carbon as well as recycled building materials in order to decarbonize Hong Kong's buildings. They also put to light the necessity for greater utilization when it comes to digital solutions.
In Hong Kong, buildings happen to be responsible for 90% of the city's electricity consumption, thereby resulting in more than 60% of the carbon emissions. Reducing emissions is a very crucial objective for the city in the endeavour to cut them in half by 2035 compared to 2005 levels and thereby achieve net-zero emissions by 2050.
Buildings alone contribute to almost one-fifth of the total energy as well as carbon dioxide emissions that happen to be associated with industry on a global scale.
As per a report by the International Finance Corporation released in October, the manufacturing and distribution of construction materials give out an additional 19%.
The director of Tony Ip Green Architects, Tony Ip, says that the building laws in Hong Kong present a challenge when it comes to using sustainable construction materials such as the likes of timber from sustainable forests as well as recycled plastics.
At a conference organized by property developer New World Development recently, the speaker highlighted an issue in connection with the adoption of new materials in building construction, stating that while there is a well-designed decarbonization roadmap at the policy level, present construction regulations do not permit the usage of certain sustainable materials, such as engineered timber from sustainable forests and recycled plastic for building facades.
It is indeed possible to take care of this issue but it is also critical to note that it will want an extended time. Additionally, it is worth mentioning that not all the projects have the necessary resources or even the scale to successfully conquer these challenges.
As per the CEO of Hong Kong-listed construction and engineering firm Kwong Man Kee Group, Jason Yip, the construction sector faces challenges in embracing new materials not only in Hong Kong but also in other places.
The decision to put safety right at the forefront is the primary motivation behind this, especially because new materials do not have a track record that's proven for solving concerns held by developers, property owners, as well as regulators.
Yip remarked that it is critical to prioritize further education as well as foster collaboration with government officials with regards to benchmark projects, which will enable them to see the tangible outcomes firsthand.
However, there already happen to be other innovative products that are still being used. As stated by both Ip and Yip, there happen to be numerous examples of nanomaterials that can go on to enhance the properties of building materials, which can elevate water repellence, abrasion resistance, as well as resilience against sunlight. Besides, there are chemicals available that can extend the lifespan of concrete as well as buildings.
According to Michael Long from New World Development, it is important for developers to incorporate decarbonization considerations right from the beginning of the project design phase. This involves taking into account emissions across the entire life cycle of buildings and involving all stakeholders in the significant decision-making processes. It is ensure that all key decision-makers within the business, and not just the sustainability team, fully understand the significant impact they can have, like gauging implications of financial, insurance, design and also construction decisions, and at the same time recognizing the potential role that tech.
As per Helen Amos, the head of sustainability at property services company JLL in Hong Kong, roughly 70 to 80% of buildings' emissions from operations are taken into account throughout the design phase.
Sustainability consultant Heather Winsor from Unravel Carbon, a Singapore-based company stressed the variety of options available to companies to lower energy costs as well as emissions.
Based on the speaker, multiple studies have put out the fact that green buildings have consistently achieved price premiums of 6 to 8% in both rental as well as sale transactions.
According to her, the software implementation through its network of almost 100 stores has enabled a retail chain she worked with to reduce its energy consumption by 7% in just one week, thanks to the assistance of digital technology. That said, JLL's Amos also pointed out that there were instances where digital systems were not implemented in the way they should be.
She also stated that they often create a model that appears impressive initially and can show a 50% reduction in energy usage, but the building ultimately ends up being utilized differently than what was initially planned.