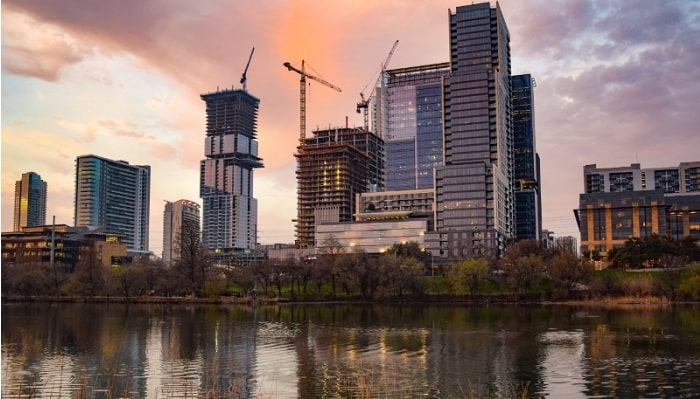 PORR has secured a building construction contract worth around €75m to erect the modern residential tower block Q-Tower for THE MARKS project in Vienna.
The move comes after the successful excavation of the pit for Q-Tower, which has been designed by architect Rüdiger Lainer + Partner.
The planned building, which will stand 114m tall, will offer diverse forms of urban living across a total of 35 storeys. Construction on the building will be carried out for 30 months.
PORR CEO Karl-Heinz Strauss said: "On the basis of our value engineering and detailed optimisation, we have won the tender for the largest individual residential project to be awarded in Vienna in the past 15 years.
"We are honoured to be entrusted with this valuable contribution to sustainably shaping this new urban quarter."
As part of THE MARKS project, three residential towers with around 1,200 apartments will be constructed in Vienna's Landstraße district until the beginning of 2023.
Ranging between 105m and 126m, the towers will house student halls, flat-shares and serviced apartments.
The Q-Tower consists of nearly 490 residential units. This includes 169 rental apartments, 228 privately financed freehold flats and 92 serviced apartments.
The project will involve the expansion of the existing infrastructure in the 'Neu Marx' quarter with new commercial and office space, along with a kindergarten and a supermarket.
The location features a mix of heritage-protected buildings alongside modern architecture.
Last December, PORR Bau signed an agreement with property developer PREMIUM Immobilien for the Handelskai large-scale project in Vienna, which covers nearly 7,600m² near Vienna Millennium Tower.