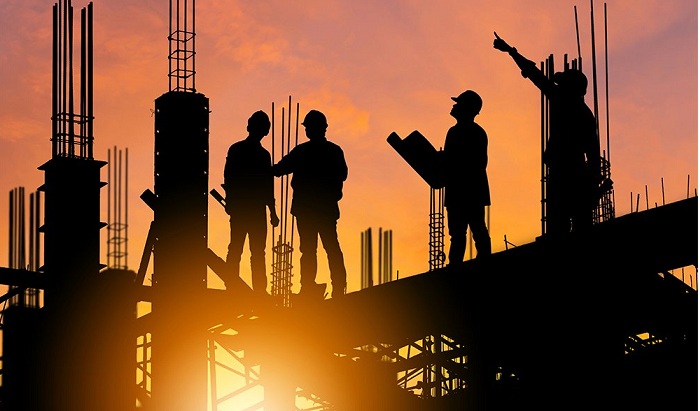 Partner Engineering and Science, Inc. (Partner), a national engineering, environmental, and energy consulting firm has announced it will adopt Rabbet's technology across thousands of commercial real estate construction projects representing billions of dollars in value. This new technology is designed to enhance efficiency and visibility by providing a completely digital experience for managing project finances across all phases of a construction project. Partner's implementation of Rabbet is expected to be complete in the first quarter of 2021.
Frank Romeo, President of Partner, says, "Our business is to manage risk and facilitate deals for our clients. We're investing in innovative technology like Rabbet to support those goals as our industry continues its digital transformation."
Partner sees Rabbet, a cloud-based construction finance platform, as a way to efficiently centralize and standardize critical data. With this new technology, Partner clients will have the option of a centralized location to manage all aspects of their hard costs, soft costs, inspection reports, funding sources, and project tracking in addition to comprehensive portfolio level reporting.
Romeo continues, "The Rabbet platform will create even greater efficiencies in our process and allow us, and ultimately our clients, to take advantage of all the data we're collecting. This will be another step towards our goal of providing our clients with the best experience possible."
Rabbet's cloud-based platform uses machine learning with optical character recognition (OCR) to analyze financial data and provide actionable alerts for stakeholders to review. By automatically organizing data from hundreds of documents, it eliminates manual paper processes that impede workflow and increase risk. Extracting and storing construction costs as digestible data will present exciting opportunities for Partner to aid in clients' evaluations of costs and project feasibility.
With this adoption, Partner will expand on its technology-forward approach to improving the due diligence and risk management experience. Rabbet, Co-Founder and CEO Will Mitchell said of the announcement, "Our collaboration with Partner is a huge step forward in Rabbet's goal of increasing the speed and efficiency of construction finance. Being chosen after a thorough evaluation by one of the industry's leaders is an exciting validation that Rabbet is delivering significant value for lenders, developers, and service providers alike."
About Rabbet
Rabbet provides cloud-based solutions for commercial lenders and real estate developers to centralize construction finances, automate administrative tasks, and reduce the time spent managing draws. Based in Austin, TX, Rabbet was founded in 2017 and offers visibility and efficiency across billions of dollars in commercial construction projects.
About Partner Engineering and Science, Inc.
One of the fastest-growing private companies in the United States, Partner Engineering and Science, Inc. (Partner) is a national engineering, environmental, and energy consulting firm serving the commercial real estate industry. Partner's services include: Construction Risk Management; Building Engineering and Assessments; Energy, Sustainability and Resilience Consulting; Environmental Assessments and Remediation; Industrial Hygiene; Health, Safety & Compliance; Land Surveys and Zoning Reports; Site Civil Engineering; and Geotechnical Investigations. Based in Torrance, CA, Partner has over 1000 employees in 40 offices nationwide.