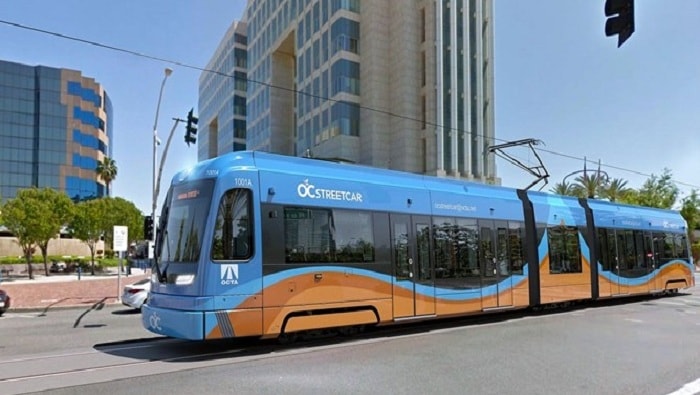 The Orange County Transportation Authority (OCTA) has received a $149m Full Funding Grant Agreement from the Federal Transit Administration (FTA) for the OC Streetcar Project in Orange County, California, US.
It is the first modern streetcar to receive a New Starts FFGA and the largest ever New Starts commitment to a streetcar project.
HDR has been appointed as the project management consultant for the 4.1-mile streetcar line, which will connect passengers with major activity centres and multimodal transportation services in the cities of Santa Ana and Garden Grove.
The new streetcar is expected to be operational in late 2021.
As project management consultant, HDR's services include reviewing the designs for guideway, stations, systems and utilities for the fleet of eight modern, low-floor streetcars, which are expected to carry nearly 7,300 riders per day.
The team also provides environmental documentation, risk assessment, funding analysis and cost estimation.
The HDR team has led the fast-tracked development of supporting material for a New Starts grant from the FTA, developing the project's FTA New Starts evaluation and ratings templates and submitting them in less than three months.
HDR global transit director Tom Waldron said: "The result that OCTA has achieved relative to the award of this largest ever New Starts commitment for a modern streetcar is another testament to HDR's leadership and expertise in the federal funding arena, and demonstrates, once again, why clients across North America value HDR as their trusted advisor and partner."
HDR programme manager on the project Mark McLaren said: "HDR's work to help OCTA refine the scope, schedule and budget during project development were key to submitting a competitive project as demonstrated by the medium-high rating in the New Starts process."
HDR's portfolio includes managing the San Diego Mid-Coast Corridor Transit project, the Government Center Station renovation design in Boston, the Downtown Rapid Transit Expansion Study in Toronto and consulting on all phases of the new Kansas City Modern Streetcar.