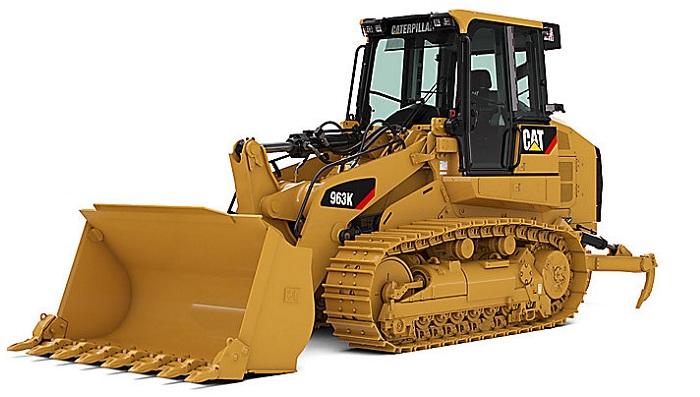 The Next Generation Cat 349 and 352 excavators offer contractors up to 45 percent more operating efficiency, up to 10 percent more fuel efficiency, and up to 15 percent less maintenance costs compared to the models they replace, the 349F and 352F.
The excavators have standard factory-installed technology to enable the improved operating efficiency, including Cat Grade with 2D. The system gives operators visual guidance to grade via the standard touchscreen monitor so they can make more accurate cuts. The system is readily upgradable to Cat Grade with Advanced 2D or Cat Grade with 3D for enhanced accuracy.
Cat Payload helps operators increase loading efficiency with on-the-go weighing; real-time payload estimates can be calculated without swinging to help prevent overloading and underloading trucks.
Lift Assist quickly calculates the weight of the actual load being lifted and compares the result to the rated capability of the excavator. Visual and auditory alerts indicate whether the machine is within a safe working range.
E-Fence prevents the excavator from moving outside operator-defined points. This helps protect the machine, underground utilities, and other objects from damage.
Cat Product Link provides a constant stream of wireless information available via the online VisionLink interface, allowing machine managers in the office to quickly evaluate critical operating information.
The new Smart Mode system automatically matches engine and hydraulic power to digging conditions, reducing fuel consumption and optimizing performance. Engine speed automatically lowers when hydraulic demand decreases, further reducing fuel usage.
The cooling system features a new on-demand fan that's designed to operate only when required, saving fuel and ensuring maximum efficiency. An available reverse function assists with cleaning debris from the cooling cores — another plus for enhanced efficiency.
The new electrohydraulic control system is built for responsiveness and efficiency; its main control valve eliminates the need for pilot lines, reduces pressure losses, and lowers fuel consumption. Fewer hydraulic lines result in less required oil and lower long-term operating costs.