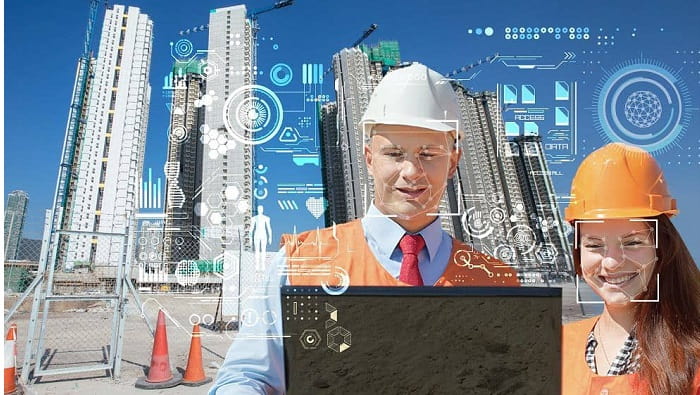 In a significant leap forward for construction site security, Nexlar is thrilled to introduce its AI-advanced construction site monitoring system. Catering to the dynamic needs of Houston's construction industry, this state-of-the-art solution combines the power of artificial intelligence (AI) with the convenience of an integrated internet connection.
This revolutionary offering is more than just surveillance—it's intelligence in action. Nexlar's software harnesses AI technology to analyse real-time footage, ensuring proactive threat detection and enhanced safety measures. The system's 24/7 live monitoring, paired with AI insights, guarantees that construction sites remain secure while benefiting from instant threat alerts.
In addition to security advancements, the integrated high-speed internet connection ensures that job sites are always connected. This dual functionality means construction crews and managers can communicate more efficiently, access real-time data, and streamline operations, all under the protective gaze of Nexlar's advanced monitoring.
Key Features:
AI-Driven Insights: Nexlar's software uses AI to offer real-time analysis, ensuring smarter and quicker responses to security threats.
24/7 Live Monitoring: Continuous, vigilant surveillance bolstered by AI technology for maximum site protection
Integrated Internet: Ensures that both the crew and managerial staff remain connected, promoting smoother operations and instantaneous updates.
Rapid Deployment: Tailored for swift setup to guarantee immediate protection with minimal downtime
Nexlar continues to lead the way in innovative security solutions with a keen understanding of Houston's evolving construction landscape.
Our cutting-edge construction monitoring system is tailored for the modern construction landscape. At its core, the equipment is solar-powered, ensuring sustainable and uninterrupted surveillance, even in remote areas or during power outages. The fully wireless design ensures a hassle-free setup and reduces the clutter and risks associated with cables, making it an ideal choice for dynamic construction sites.
But what truly sets our system apart is the inclusion of the police PTZ (Pan-Tilt-Zoom) camera. This advanced camera is equipped with a strobe light and police light, acting as a formidable visual deterrent for any potential intruders. The bright, flashing lights mimic those of police vehicles, signalling immediate attention and potential action. Furthermore, in the event of a security breach or unauthorised activity, the system triggers a loud siren, alerting nearby personnel and warding off intruders. This combination of features ensures that our surveillance system is not just passively recording but actively deterring and responding to threats in real-time.