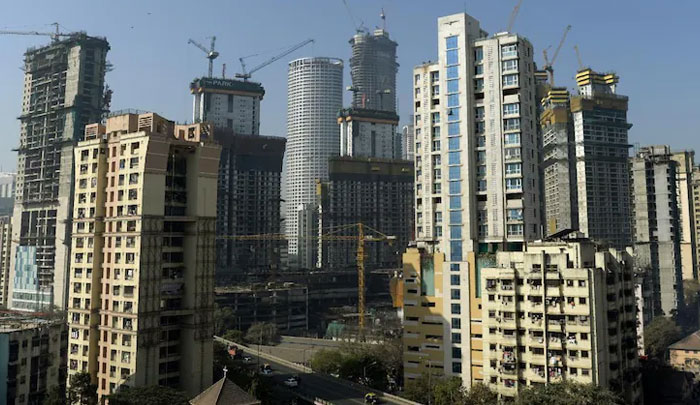 With over 100 tall buildings that have a height of 150 metres and above, Mumbai stands 17th across the world and 14th in Asia, as per a report.
The city dominates the skyline of the country with a 77% share of the tall buildings and happens to be 70th in terms of the index of global financial centres, as per an insight from CBRE South Asia that was released at one of the CII conferences on construction and project management.
The report, which was named Sky is the Limit: Rise of Tall Buildings in India, happened to be presented by the managing director, project management in India, SE Asia, the Middle East, as well as Africa for CBRE, Gurjot Bhatia, with a view to ascertaining tall buildings in the country.
A Chicago-based non-profit named the Council on Tall Buildings and Urban Habitat remarks that tall buildings can be taken as structures that happen to be higher than 150 metres and also defines buildings more than 300 metres as super tall and those above 600 metres as mega tall.
The report stated that almost 89% of the tall buildings in India that are completed happen to be residential, whereas only 6% are office spaces. Around 4% were termed as mixed structures, and 1% were hotels.
The report dug into the elements behind why more tall structures happen to be residential and not office spaces, unlike the worldwide trend.
It is well to be noted that the lower floor space index of Mumbai does not make it apt for office structures, which typically depend on rental revenue, as per the report. Tall buildings happen to be energy- and material-intensive structures and require more energy than was originally required at lower heights.
Apparently, water and electricity usage are much higher in tall buildings since the water has to be pumped to the highest floor that is occupied, and the floors have to be lit artificially and also ventilated mechanically.
In the case of office buildings, the total water and electricity needs per head per day happen to be much higher as compared to a residential building because of the higher number of occupants. The report shed light on the fact that limited land and an exponential urban population surge were the major causes of the city's vertical growth vis-à-vis other Tier I cities. Despite the expansion of the city, Central as well as South Mumbai happen to remain hubs when it comes to high-rise clusters because of the high prices of land and the high demand because of their premium locations.
As per the report, Usha Kiran, a residential tower with an 80-metre height that was completed in 1961, is being regarded as the first tall building in the country. In the 1970s, it was Kolkata's Subhash Chandra Bose Tower and Trident and Air India Buildings in Mumbai that came up.
It is well to be noted that the construction of tall towers in the country saw a major acceleration post 2000. As we reached 2016, Mumbai's tall buildings accounted for more than 10. By 2019, the figure had reached 20, and in the first half of this year, the numbers had already surpassed 70, with 60 of them more than 150 metres high and almost 10 buildings above the height of 200 metres that are slated for completion.
The Chairman and CEO of CBRE for India, the Middle East, Africa, and South East Asia, Anshuman Magazine, said that the present trend in major cities of the country allows for an expansion that's outward. That said, it is indeed important to acknowledge that this way of doing things may not result in a sustainable solution in the long term.
Due to this, it becomes pivotal for architects, developers, planners, and policymakers to make use of a vertical growth strategy. Mumbai is a city that has already gone on to demonstrate this approach with success, but such a thing in other cities relies heavily on horizontal development.
Hyderabad, in the last few years, has eyed vertical growth with developers trying to make use of the advantageous floor space index regulations in the state.
Gurjot Bhatia says that urban sprawl comes with challenges such as limited institutional capacities as well as government regulations that are fragmented, thereby causing issues in executing a robust infrastructure network and also enabling efficient resource distribution.
Tall buildings in such cases happen to offer total urban solutions. These structures not only aid in lessening carbon emissions by way of creating compact environments with exceptional mobility traits, but they also give out branding options and living standards that are of the highest quality, thereby attracting investors.
The research also goes on to show that areas that are densely populated happen to have an additional advantage in terms of cost when offering basic services. The report has asked for a unified building code framework for the usage of construction materials, design, and construction methods, as well as vertical transportation, so as to offer sustainable vertical growth for integrating tall buildings into the existing urban pattern.