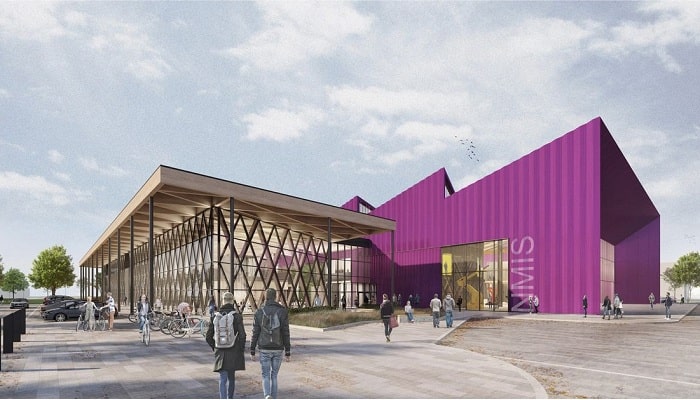 The National Manufacturing Institute Scotland (NMIS) has awarded a contract to Morrison Construction, part of the Galliford Try Group, to build its new flagship facility.
The £42m contract was awarded following an Official Journal of the European Union (OJEU) restricted tender process by the University of Strathclyde, which operates NMIS.
As part of the contract, Morrison Construction aims to achieve the design team's aspirations of the building being awarded BREEAM 'outstanding' for sustainability.
In order to achieve this goal, the team will leverage its innovative technologies and knowledge of building products. It will also make use of circular economy by using materials that have been, or can be, remanufactured and reused wherever possible.
Moreover, polluting materials like concrete and other quarried aggregates and the use of materials that are manufactured overseas, wherever possible, will be avoided.
University of Strathclyde principal and vice-chancellor Jim McDonald said: "Completing the rigorous tender process and appointing Morrison Construction to build the flagship National Manufacturing Institute Scotland facility is a highly significant step forward in the ongoing development of the NMIS group of world-class industrial research facilities.
"Together we are making great strides towards creating the future of advanced manufacturing in Scotland, applying leading research capabilities to drive industrial innovation and supporting the country's talented manufacturing and engineering sector."
Planned next to Glasgow Airport, within Netherton Campus, the new facility will house a fully digitalised factory, skills academy and collaboration hub. It will support manufacturing and engineering firms of all sizes and from all sectors in the UK and around the globe.
The construction is set to begin soon after current guidance around non-essential construction work is revised. It is expected to take around 18 months to complete once the work commences.