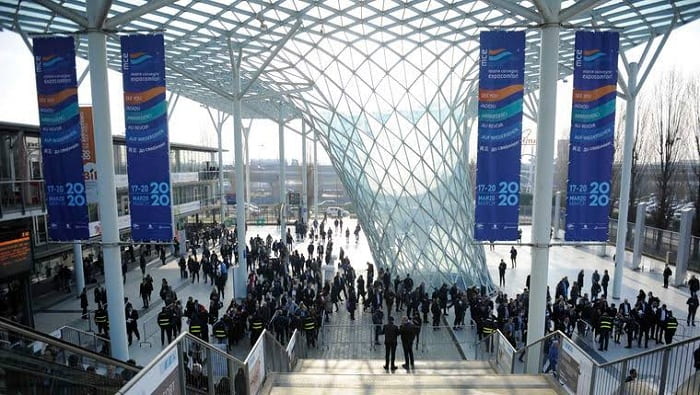 The organisation of MCE – MOSTRA CONVEGNO EXPOCOMFORT, the world's leading biennial exhibition dedicated to residential and industrial installations, HVAC&R and renewable energy scheduled for 17 – 20 March 2020 at Fiera Milano, is now moving into top gear.
Technological innovation in terms of products, systems and solutions for comfortable living and strong internationalism, reign once again as the undisputed protagonists of MCE 2020, running alongside the second edition of BIE – BIOMASS INNOVATION EXPO, dedicated to biomass heating products and solutions, reaffirming the event leading position in an even more global context. Right now, MCE – MOSTRA CONVEGNO EXPOCOMFORT and BIE – BIOMASS INNOVATION EXPO 2020 have registered over 2,100 exhibitors,
MCE 2020 will, once again, be an ideal showcase that will take visitors on a journey through the most innovative technologies to understand the evolution of HVAC&R industry, where the new horizons for comfort increasingly pass through the digital dimension of management and control, and the efficiency is bound, more and more, by the intelligent use of Information Technology for the optimisation of energy resources of buildings.
An evolution that will find its ideal stage in the new exhibition layout of MCE 2020, capable of creating homogeneity and continuity into the several industry sectors, giving value to the conceptual areas in a "unicum", different and one-of-its-kind, carefully studied to meet the needs of exhibitors and professionals alike always on the hunt for technological novelties. The entirely new layout will better tell the present and future trends of the market: in this context, heating, ventilation, air-conditioning and refrigeration areas will take up not only halls 13/15 and 22/24 as usual, but also hall 9/11 together with THAT'S SMART space, joining link between the heat and power environment. The whole components sector will be located in hall 2/4, adjacent to the entrance gate of the underground, and very close to the areas dedicated to heating, renewable energy, and plant design services (halls 1/3, 5/7 and 10), synergistic and complementary sectors.
As it is now customary, MCE 2020, will be supplemented by a busy programme of conferences organised in collaboration with the leading trade associations, once again coordinated by the chair of the Scientific Committee Professor Vittorio Chiesa of Energy & Strategy Group, Polytechnic University of Milan.
Indeed, many initiatives will be on offer livening up MCE 2020 throughout the course of the four days. From Partner Country with Turkey as the special guest of the next edition to Percorso Efficienza & Innovazione, a short-list of the most cutting-edge products and solutions in terms of efficiency and energy savings made by the Polytechnic University of Milan, on show at MCE, to lead visitors on a journey into the future of HVAC&R. A particular focus on MEP BIM, a unique area located in Hall 10 at Fiera Milano, where booths and desks of specialised companies will offer presentations and live demonstrations aimed at thoroughly investigating all the technical and regulatory aspects as well as standardisation and planning features, for the BIM model, to help trade operators seizing the best market opportunities.
Amongst the new features in store for this edition, a unique space dedicated to Intelligent Water stands out. On display, the most advanced technologies for the bathroom environment to good living together with special initiatives aimed at energy efficiency in the industry with the intention of bringing a number of new categories of professionals to the trade show.
All the latest updates on MCE – MOSTRA CONVEGNO EXPOCOMFORT 2020 will be available online on www.mcexpocomfort.it, Facebook.com, Twitter.com and Instagram MCE's pages.