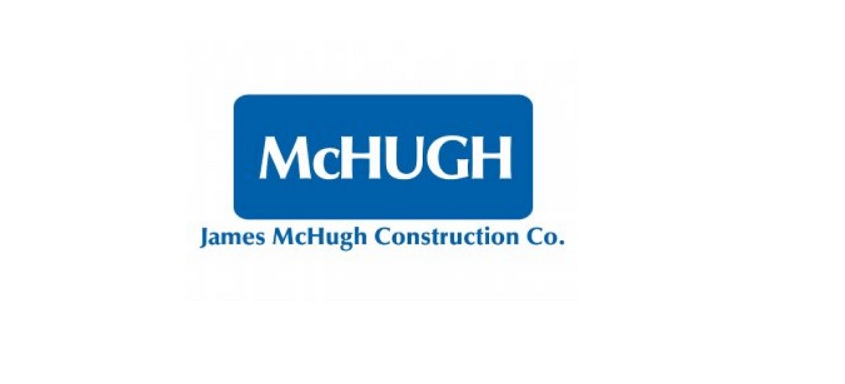 James McHugh Construction Co., the Chicago-based construction company responsible for some of the city's most recognizable structures, has announced the appointment of Dave Alexander to President. Alexander assumed the role effective January 1, 2018.
Alexander has been with McHugh his entire post-collegiate career. He began with the company as an intern and has served as a project manager, chief estimator, and, most recently, senior vice president. His industry-leading engineering, technical, and management skills have been behind some of the most expensive, complex and highest-profile structures in the City of Chicago, including Aqua at Lakeshore East, Trump International Hotel and Tower, and Vista Tower.
"Dave is a true builder," said Patty McHugh, chairman of McHugh Construction. "Our clients have entrusted him with their most important projects for more than 30 years, and our team has grown stronger and more capable under his leadership. We have every confidence he is the right person to lead our team toward continued success with the passion and integrity our clients have come to expect."
As president, Alexander will oversee all company operations, directing its multidisciplinary team toward continued success in high-rise residential projects, concrete construction, historic restoration, ultra-high luxury hospitality, entertainment, special use, rail and infrastructure works.
Alexander's appointment follows the retirement of Bruce Lake, whose tenure with McHugh spans nearly four decades, including 20 years as president. Under Lake's leadership, McHugh redefined the city's skyline through its iconic, record-breaking structures, and he leaves behind a legacy of innovation and integrity that have become cornerstones of the McHugh culture.
"I'm honored and humbled by the opportunity to lead such a remarkable team of professionals during what is an exciting time for our industry," said Alexander. "McHugh's future is strong, and we owe much of that strength to Bruce for his steadfast leadership over the years. His vision has guided our company through some of its most successful years, and we look forward to building on that legacy for decades to come."
Dave earned his bachelor's degree in construction engineering from the University of Wisconsin, Madison. In his spare time, he volunteers as a Wish Granter for the Make a Wish Foundation of Illinois, and has served on advisory committees for the Pankow Foundation, Urban Land Institute, Chicago 2016 Olympic Committee, and City of Chicago Permit Committee. He resides in LaGrange Park with his family.
About James McHugh Construction Co.
James McHugh Construction Co. is the premier builder of landmark, one-of-a-kind structures in Chicago and across the Midwest. Specializing in high-rise residential projects, concrete construction, historic restoration, ultra-high luxury hospitality, entertainment, special use, rail and infrastructure works, McHugh serves clients in both the public and private sectors, delivering a seamless and positive project experience driven by excellence and innovation. Since its founding 1897, the company has constructed some of Chicago's most complex and recognizable structures, including Marina City, Aqua Tower, Blackstone Hotel, Trump Tower, and Navy Pier's Centennial Wheel, earning a reputation for leadership and innovation in general contracting. McHugh is known for its unwavering commitment to clients, its ability to deliver exceptional results on time and within budget, its dedication to growing and developing partnerships with subcontractors, and its steadfast pursuit of building stronger communities in the markets in which it operates.