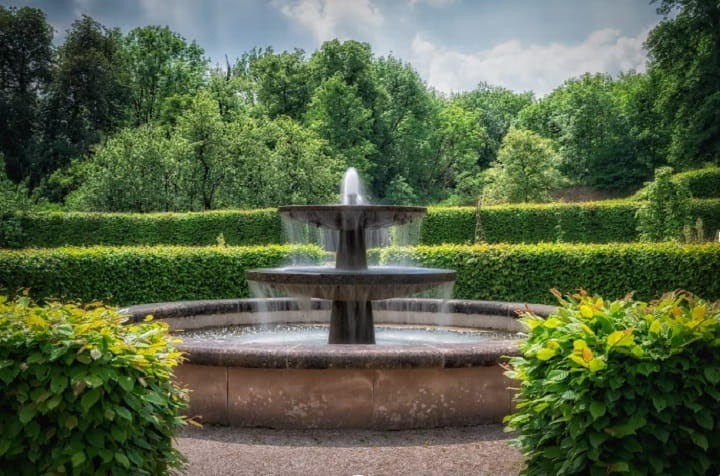 Outdoor fountains can be a beautiful addition to any backyard, garden, or patio. With an array of sizes and styles available, stone outdoor fountains are the perfect way to create a tranquil atmosphere for you and your family to enjoy. Not only do they add beauty and elegance to your outdoor space, but they also provide relaxing soundscapes that will have you feeling at ease in no time. Read on to learn more about how stone outdoor fountains can help transform your yard into a peaceful oasis.
1. Concrete fountains are a great choice 
Concrete fountains are a great choice for those looking to add an element of sophistication and style to their outdoor space. Thanks to their durability and versatility, concrete fountains can be used in any kind of climate and location. Whether you're looking to emulate the look of ancient Italy or modern-day Europe, you can find a concrete fountain that will work perfectly. With its rustic aesthetic, it is no wonder why this timeless material has become so popular within both home and commercial settings. The concrete fountains are available in a wide range of sizes, shapes, and colors making it easy to find the perfect one for your yard. It is also easy to maintain and install, meaning you can start enjoying your new outdoor water feature in no time.
2. A vast selection 
If you're looking for something a bit more unique and luxurious, then a stone fountain is an ideal choice. With their elegant look and classic appeal, these fountains are perfect for those who want to create a striking visual impact in their outdoor space. Whether you opt for marble or sandstone, there's sure to be a style that suits your taste perfectly. Additionally, if you're looking for something truly one-of-a-kind, many manufacturers offer custom-made designs so you can have something that truly stands out from the crowd. Whatever material and style you choose, a stone fountain will undoubtedly become the focal point of your outdoor area.
3. The zen-like sound of water 
In addition to their aesthetic value, stone outdoor fountains also provide a calming atmosphere with their soothing sounds. Water features are known for providing an ambiance of relaxation and peace, so if you're looking to create a tranquil environment in your backyard then this is the perfect option for you. Whether you opt for something like a tiered fountain or even just a simple bubbling rock, the zen-like sound of water flowing can help ease tension and stress. 
Furthermore, some studies have shown that the sound of running water can help promote better sleep quality as well as reduce anxiety levels in certain individuals.
4. A great way to save money 
Installing an outdoor stone fountain doesn't have to be expensive. When you compare the cost of water features with other types of landscape design, they are generally quite affordable. Additionally, many stone fountains come with built-in pumps that help reduce your energy expenses as well as provide you with a steady stream of natural running water. Furthermore, if you decide to install a fountain yourself then you can save even more money down the road.
5. A beautiful centerpiece 
Next, stone outdoor fountains are a great way to create a stunning centerpiece in your garden or patio. With its natural-looking feel and classic appeal, these water features will make any outdoor space look more inviting and attractive. There is no limit to what you can do with an outdoor fountain – from creating the perfect backdrop for a conversation area to simply providing a pleasant soundscape for your guests, stone fountains are sure to become a beloved addition to your backyard. 
6. Easy to maintain 
Lastly, stone outdoor fountains are relatively easy to maintain compared to other types of water features. As long as you keep the fountain regularly cleaned and topped off with fresh water, it should last for years without showing any signs of wear and tear. Additionally, most stone fountains now come with a built-in filtration system that helps reduce residue buildup and prevents debris from clogging the pump. This makes upkeep even easier and ensures your fountain continues looking great for many seasons to come.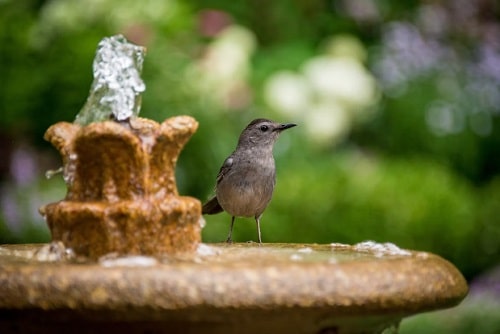 Is it hard to find the right fountain for your home? 
With all the different types of stone outdoor fountains available, you're sure to find one that suits your style and budget perfectly. From classic marble designs to more modern styles, there are plenty of options to choose from. Plus, with their low maintenance requirements and energy-saving features, stone fountains make a great addition to any backyard or garden. So why not create a peaceful sanctuary in your yard today and start enjoying the benefits of a beautiful outdoor fountain?
Can you build your own fountain?
Yes, you can easily build your stone outdoor fountain by following some basic steps. Depending on the type of fountain you choose to create, you'll need to gather supplies such as stones, gravel, and a pump. For more detailed instructions on how to construct your water feature, it is best to consult an experienced professional or look up online tutorials for specific guidance. Once the fountain is complete, all that's left is to sit back and enjoy its calming effects!
Why is it important to keep your fountain clean?
It is essential to keep your stone outdoor fountain clean to maintain its beauty and extend its lifespan. Regular cleaning helps remove debris, algae, and minerals that can damage the pump or cause an unpleasant odor. Additionally, by keeping the fountain free of dirt and grime you ensure that any water released is safe for both you and any nearby wildlife. To make this task easier, consider getting a filter system installed in your fountain which will help reduce the amount of debris build-up over time.
As we saw, stone outdoor fountains can add a touch of serenity to any backyard. In addition to the calming sound of running water, these features are also economically friendly and easy to maintain. If you're looking for an attractive centerpiece for your garden or patio, then consider investing in a stone fountain today! Good luck!