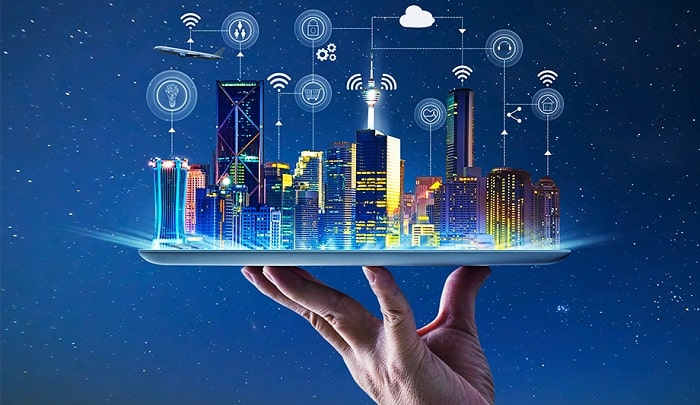 Hyundai Elevator said that it has signed a memorandum of understanding with LG Electronics and KT in order to drive advancements in the applications of robotics and explore new business opportunities in the field of smart buildings.
The signing ceremony was attended by Do Ik-han, vice president and head of the Service Business Division at Hyundai Elevator; Roh Kyu-chan, vice president and head of the Robot Business Division at LG Electronics; and Lee Sang-ho, vice president and head of the AI Robot Business Unit at KT.
This tripartite alliance aims to blend the three companies' respective fields of expertise — Hyundai Elevator's elevator systems, LG's robotics technology and KT's artificial intelligence-based communication technology.
Under the new partnership, residential buildings could see robotic couriers delivering parcels via elevators, minimizing human contact and theft risks. Hotels could introduce robots for room service and delivering meals or fresh linen to guests, while hospitals might use the technology for medical supply transportation, reducing human error and improving hygiene. All these services could be intuitively managed using AI voice commands.
In 2022, Hyundai Elevator launched an open API platform, enabling connectivity between elevators and robots or smart devices. Several joint projects have already been implemented in locations such as the Westin Josun Busan, Seoul National University Bundang Hospital and Shinhan Bank's headquarters in Seoul.
The new memorandum will unite these efforts under one umbrella to create more integrated and full-featured solutions, according to a Hyundai Elevator official.
"Connecting elevators with robots is considered indispensable for future urban development worldwide. During the ceremony, we also discussed the potential of setting an international standard for smart buildings that integrate elevators, robotics and communications expertise," Do told The Korea Herald.
Hyundai Elevator also offered a positive outlook for global expansion, saying they could export their integrated solutions for large-scale international projects such as the Neom City project in Saudi Arabia and Indonesia's capital relocation.