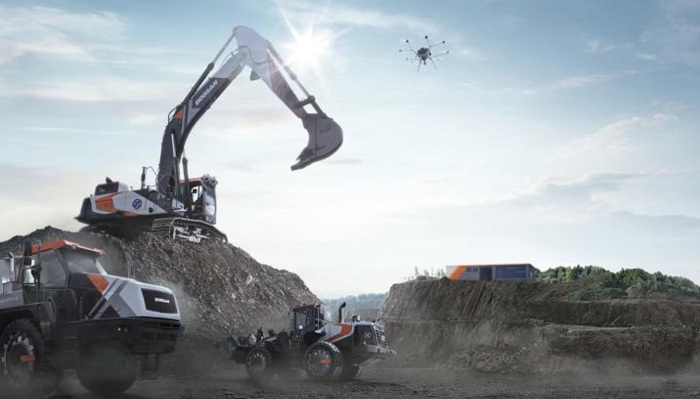 Hyundai Doosan Infracore, a construction equipment manufacturer in South Korea, has teamed up with Samsung C&T, a construction and engineering company, to commercialize unmanned systems for construction equipment such as bulldozers and rollers.
Hyundai Doosan Infracore thinks that early commercialization is possible because bulldozers and rollers have a relatively simple work pattern. "Through the combination of Samsung C&T's big data and our unmanned technology, we will be able to present a safer and more innovative construction site," said Lee Dong-wook, head of Hyundai Doosan Infracore's technology research center.
An unnamed system will be developed in the form of retrofit that upgrades the functions of existing machines or incorporates network technologies rather than developing new equipment. Hyundai Doosan Infracore, acquired by South Korea's Hyundai shipbuilding group in February 2021, said unmanned systems would be demonstrated at Samsung C&T's construction sites.
With rapid advances in sensor and computer technologies, there have been growing demands for autonomous equipment at warehouses, distribution centers and construction sites. Smart construction technology is greatly helpful in accurately predicting various variables that may occur in actual sites and improving productivity and safety.
Hyundai Doosan Infracore has unveiled Concept-X, an integrated unmanned and automated control solution that incorporates 3D drone construction surveys and earthwork calculations into a cloud platform. Xite Cloud is a cloud-based integrated smart construction platform that can digitize earthwork site information into three dimensions to help contractors manage multiple tasks such as surveys, terrain analysis, equipment operation and construction management on a single platform.