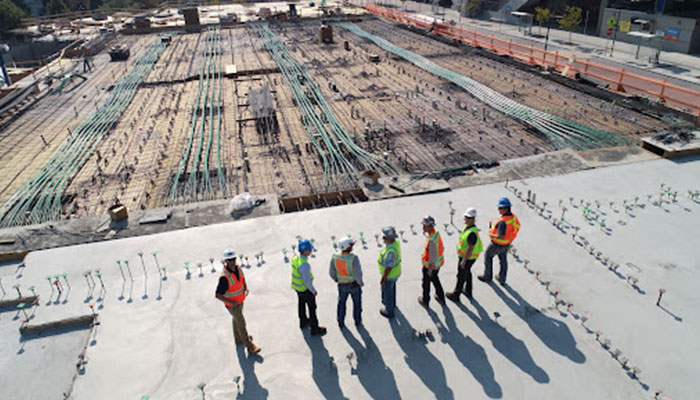 Canada has seen a good-sized increase in the GDP this year despite all of the issues the country faced during the global pandemic in the last few years. Construction is one of the few industries that continued to flourish, and it has given the country a significant boost to our overall economy. 
Has the construction industry impacted our GDP growth for 2022 so far?
According to the Canadian Construction Association, the construction sector factors into 7.5% of Canada's GDP, with an average value of about $141 billion annually. The COVID-19 pandemic made it difficult for some construction crews to continue working while others that were privatized or placed in low-populated areas continued to flourish. 
The construction sector was at an intense low at the beginning of 2020, with April being one of the slowest months in the last few years. The numbers show only $116.96 billion in profit, while March 2022 shows about $155.41 billion in GDP profits, which is a significant increase. 
In 2020, Canada saw a 2% decline in growth while we saw a 6.1% growth at the same time in 2021. The construction sector growth is continuing to rise and the predicted growth of 4% for 2023 is becoming much likelier. Another thing that has increased is the value of building themselves, with an average growth rate of 9.1% for residential buildings and 6.8% for non-residential buildings.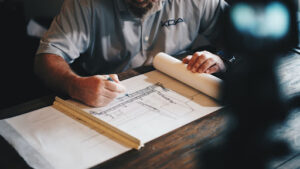 What construction sectors have seen growth this year?
March 2022 had the third month in a row of growth for residential buildings with an increase of 1.8%. Most of these projects were improvements and the construction of smaller single-family homes. Many people were forced to wait on building with the issues from the pandemic, so they are finally calling around about those long-forgotten improvements and new home builds. 
Residential buildings aren't the only ones that have seen growth either. Non-residential construction has seen a slight increase of about 0.9% in March, the 9th month in a row where this sector has grown. Commercial buildings are in abundance all over the country, but they are often too difficult to upgrade, so many have been demolished and rebuilt with more eco-conscious and sustainable ideas in mind. You will also see a jump like this when major commercial developments are being built, such as the one located in Mount Royal, Quebec. 
Repairs are another thing that many people have been holding off on due to the pandemic. People likely assumed that many companies were closed or unable to do repairs, so they chose to wait it out and start calling around when things opened up more which has led to a massive boom in smaller home improvement sectors like roofing, HVAC, and landscaping. 
One thing that has been impairing construction for many people has been the rising cost of construction materials. Residential construction cost rose a whopping 18.1% in 2021, while construction of non-residential buildings (that typically require less wood) only rose 6.9%. Unfortunately, residential building costs rose again by 5.6% in the first quarter of 2022, meaning the cost of materials has yet to go back down to a pre-pandemic price. 
What does this mean for the future of construction?
After years of complex and erratic construction growth, the numbers show that there has started to be steady growth in almost every category, which means that the industry will continue to improve Canada's GDP. The next few years might even see a slight rise due to the large backlog of construction jobs people put on hold in the last few years. 
There are some downsides that are starting to creep in that might also affect the construction sector, as rising gas prices have made it difficult for many different reasons. Not only has it made it more expensive for companies to travel, but it has made it more expensive to run larger equipment. Higher prices at the pumps have also made it trickier for construction crews to find employees that are willing to travel to job sites on their own dime. 
Another thing that has started to impact large builds like factories and schools has been the rise in price for electrical and plumbing installations. The cost of both rubber and plastic has risen 19% in the last year, and electronics (which have been used recently for things like security systems, POS systems, and wi-fi communication) are at an all-time high with a 20.9% increase in the last year.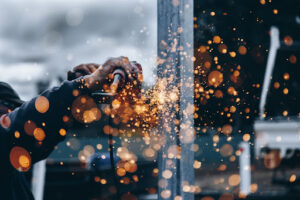 Final Thoughts
The economy can be a tricky thing to predict, but the majority of the numbers show that the construction industry will continue to improve despite all of the setbacks it has seen lately. It has proven to be an unshakable industry that is necessary for the country to flourish and build. The predicted growth from financial experts of 2.2% between 2023 and 2026 could be likely, but unpredictable factors might get in the way. 
There are currently at least 78,000 ongoing construction projects in the country that have been started or approved, so the industry is staying strong. It will likely continue to increase Canada's GDP by billions in the coming years.