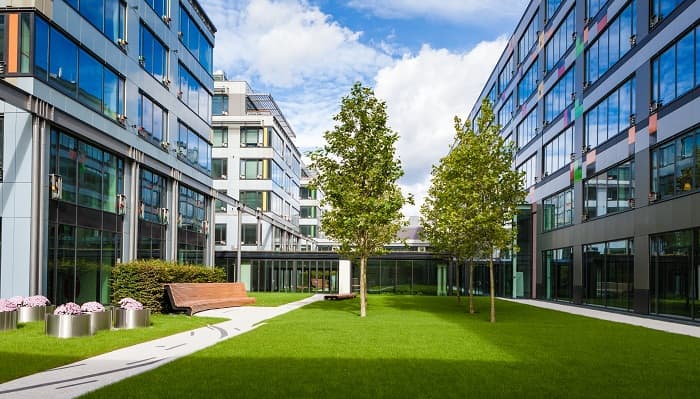 Curb appeal refers to the attractiveness of a business's storefront and its surroundings. Although this term is mainly used in the real estate industry to refer to houses, it also applies to business establishments. The same way improved curb appeal adds to the value of a house put up for sale, enhancing a business's curb appeal not only increases sales revenue for the business but also boosts the value of its offerings.
If you own a business, people's initial impression when interacting with your company is often affected by the curb appeal. If your commercial enterprise looks attractive to passersby, they're likely to stop by, which allows you to sell your offerings to them. The opposite is also true—people tend to avoid businesses that are located in poorly maintained, outdated, or cluttered premises.
An improved curb appeal can help your business in several ways. Here are some of them.
It Enhances Customer Experience
Improved curb appeal helps businesses by enhancing the experience that customers have when interacting with the company. Several aspects contribute to a positive customer experience in a business establishment; landscaping and lighting are at the top of the list.
Landscaping makes or breaks curb appeal for companies because it affects the external appearance of the premises. Get a professional landscaper to add a magic touch to your business location to make it visually appealing to customers.
Greenery and pops of color can cause companies to stand out in the minds of their customers. If your business lacks greening areas, placing artificial turf Toronto in strategic areas like open spaces can give customers the greening experience they need.
Lighting is another aspect that can help boost the curb appeal of your business. It's particularly invaluable for businesses that remain open in the evening, as it promotes safety and illuminates the brand for people to see. With LED lighting now offering companies a cost-effective way of lighting up their premises, setting up your lights well based on their functionality can make your business more inviting for customers.
Additionally, you could also significantly improve your establishment's curb appeal just by adding a fresh paint of coat on the exterior of the building. A new coat can give a fresh look to the business premises, making it easily noticeable to potential customers. You could also change the siding material or integrate shutters or wood columns to the exterior to add contrast and texture.
It Helps Attract New Customers
In a business environment that's highly competitive, companies are always looking for ways to grab the attention of potential customers. One way they can achieve this is by improving their curb appeal. This is vital for companies because it makes them more noticeable in a crowded market.
Although the quality of services or products your business offers is important, people can only explore them after they arrive at your business's door. The external appearance of a business has a massive impact on the behavior of potential customers. This involves different factors, including cleanliness, safety, maintenance, convenience, and landscaping.
The building materials, design, colors, and neighborhood you choose can make your company attractive or repellent to potential customers. Furthermore, the convenience your establishment offers to customers adds to its curb appeal as well. For instance, a business that offers ample parking space and security can attract more customers than one that doesn't.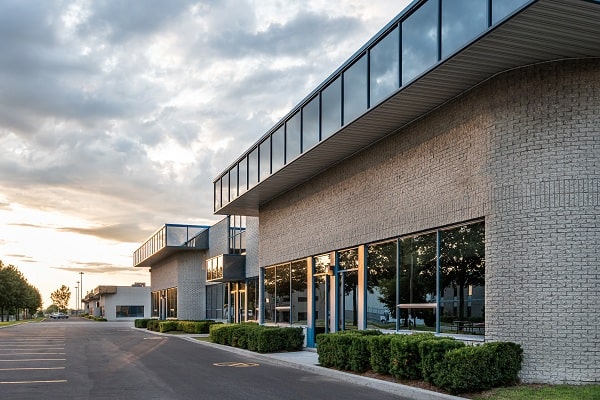 It Makes Your Business Premises Easy To Find
Another way curb appeal helps businesses is by making them more accessible to potential and current customers. For instance, some companies don't put a lot of thought into their signage. It's something business owners take care of once and then forget about for years. However, your signage should be updated and refreshed often, like other company branding aspects.
Improving curb appeal entails installing signage that can direct current and existing customers to your company's premises. Without proper signage, customers may struggle to find your business. This means they might not find the company or be able to gather details about what it offers.
To enhance the curb appeal of your business, use clutter-free signage that appeals aesthetically to your target audience. Often, this means using good graphics for the signage and replacing it as soon as signs of wear and tear start showing. Customized signage can move your company's curb appeal from generic and boring to elegant and compelling.
Final Thoughts
Although the term 'curb appeal' is primarily used in real estate, it also applies to businesses, and it's just as important. Companies invest heavily in their physical location's curb appeal because it shapes the impression customers have of the businesses they interact with on a regular basis.
Improving your company's curb appeal can help you attract potential customers, make it easier for people to find your company premises, and give them a positive experience at your location. As a result, your business may get more paying customers, which means more sales revenue and higher profits.