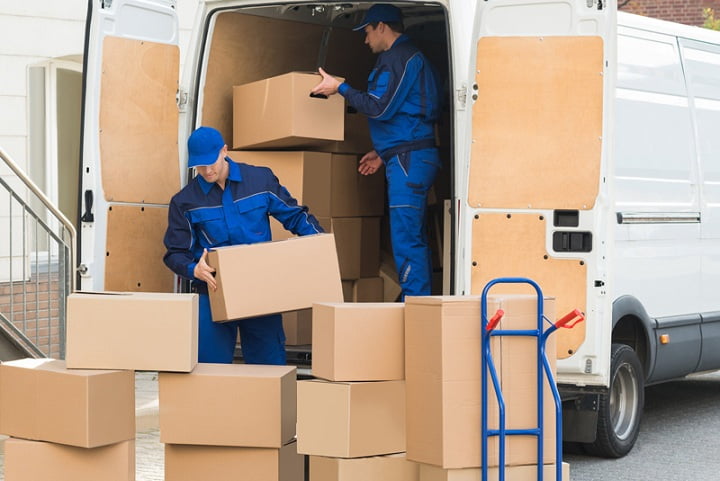 If you're preparing for a house move, then congratulations! A house move easily becomes one of the best things to happen in your life, especially if you want access to better jobs, get your kids to better schools, and become a part of a better neighborhood. Chances are, you'd want to get through with your move as soon as possible and just get to your new house. If you have a car, you'd especially want to do this – why, you can just pack your things, load them to your car, and head to your new paradise, right?
Sadly, when you look at your car and the number of things you need to transport, you might feel some pressure building up. After all, your car can't exactly accommodate everything you own in one trip – especially if you need to bring furniture and heavy appliances with you. In fact, the better choice may be having your car transported with your other belongings as well. If you've decided that you want your car to be transported, here are a few tips to prepare: 
Communicate your vehicle needs to your professional service providers.

If you plan on having your car transferred to your new home, you've likely hired professionals such as an

NYC moving company

. In these situations, it helps to immediately provide them with a context of how you want your vehicle transferred to your new home. Since movers likely have their own protocols in place for vehicular transportation, it may help to ask them what things they'll need to do to your vehicle to get it travel-ready. If you have any special considerations for your vehicle – especially if you collect cars as a hobby – then it helps to let them know soon.

Clean both your car's interior and exterior. In terms of preparing your car for your move, you may want to have your car washed first, especially both internally and externally. Dust and dirt can hide dents, scratches, and dings on your vehicle. It's recommended to clean your car inside and out not only to avoid things falling on the inside, but to also let you know whether your car has been damaged in any way throughout the course of the journey. This is a great way to ensure that your moving service is careful with regards to the safety of your vehicles.

Complete necessary repairs before transport. Before you decide to transport your car, it's imperative you complete any necessary repairs first. You need to check if there are leaks, as a shipping company may refuse transporting your car if there are any leaks. You should disable the alarm throughout the course of the trip, and you need to check that your car has properly-inflated wheels to avoid wheel damage throughout the course of the trip. Lastly, if your car has a lot of accessories, it may be a good idea to remove them to conserve space and avoid damaging other items.

Transport your car with less gas. Instead of gassing up for your move, try to leave your car with just enough gas to get you to the nearest gas station after moving to your home. If your car has full gas when transported, it risks getting heavier and costing more. Moreover, a heavy car can pose a risk to the entirety of the shipment, so make sure there's little gas to avoid any unnecessary troubles.

Get acquainted with special regulations and documentation.

Depending on where you move, sometimes local offices may require special paperwork with regards to the transportation of your car. This is especially since it's a much larger object compared to the likes of furniture. In these cases, it helps to clarify with your

NYC movers

as to the kind of certification, documents, and other requirements you may need to submit or prepare before having them carry your vehicle to your new home. On your end, it helps to gather all the necessary documents associated with your car – such as the original vehicle title, bill of sale and other proof of ownership, insurance policies, and other identification associated with both you and the car. The earlier you do this, the less trouble you might encounter when you have your car transferred to your new home. 
Moving 101: Preparing Your Car For Your Trip
With the above tips in mind, it's important to remember that it helps to prepare your car carefully before proceeding to load them onto the transport vehicle and have it moved to your new home. Likewise, it's just as important to ensure that your car is equipped with the right materials and resources for a successful move that won't jeopardize its safety throughout the trip. Thanks to the above tips, you may finally do your dream house move with your car without much worries.