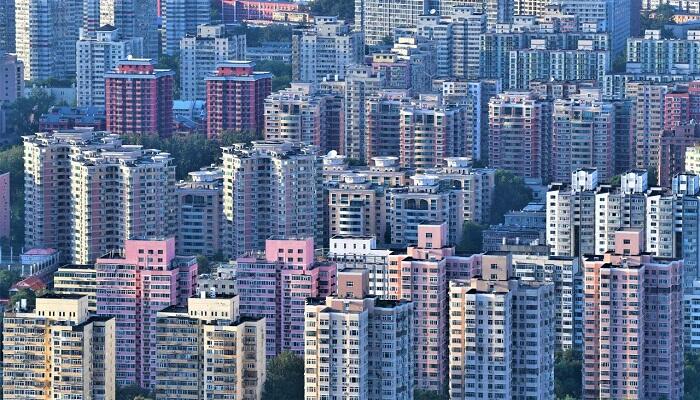 According to analysts surveyed by Reuters, China's property market will continue to be poor but will gradually improve in 2023. They anticipate additional stimulus measures and loosened COVID-19 rules to assist the industry the following year.
As per the 16 analysts and economists surveyed by Reuters between November 9 and November 17, new home prices are anticipated to decline during the first half of next year until rising for the entirety of 2023, while sales are anticipated to decline more gradually as the year goes on.
The study predicts a 0.5% decline in new home prices in the first half of 2023, compared to a 2.0% growth anticipated for a similar time period in the September survey. But for the entire year, price growth was predicted to be 1.8%. According to the chief economist at China Renaissance Holdings Limited, Li Zongguang, for 2023, property indexes are projected to witness a turning point, and consumer sentiment will increase as the economy totally stabilises once COVID limitations ease.
Residential confidence will increase as a result of property initiatives projected to bolster support.
Due to COVID-19 restraints and broader sector issues, China's real estate market, which makes up approximately 25% of its $17 trillion economy, continued to struggle in October. Sales of new homes declined for the fifteenth consecutive month in October, with prices falling at their fastest rate in more than seven years.
The market mood has been supported by a recent flurry of stimulus programs, notably debt repayment extensions, aimed at increasing liquidity in the real estate sector. However, analysts and economists in the survey anticipated that demand would continue to be weighed down by worries about declining home values, ongoing COVID restrictions, and construction delays.
In contrast to the 15.0% loss predicted in the September poll, property sales were projected to dip 5.0% in the first half of 2023. According to the study, economists predicted a 1.0% decline in revenues for the entire year of 2023.
Vice President of China Index Academy Huang Yu anticipated a gradual market stabilisation as the financing measures increased optimism, but she did not anticipate a V-shaped return, highlighting the need for more demand-focused policies. Huang continued that more home buying support policies are needed, particularly a move to loosen some home purchase restrictions in key cities.
As many developers stumbled from crisis to crisis and stopped building apartments because they were out of funds, the demand for real estate fell precipitously over the course of the past year. With authorities indicating more fine-tuning of limits, Beijing loosened some COVID curbs this week, bolstering prospects for a full reopening after parliamentary meetings in the spring of 2023.
Some economists say that average housing prices will need to go down by 20% to 30% for demand to go up.