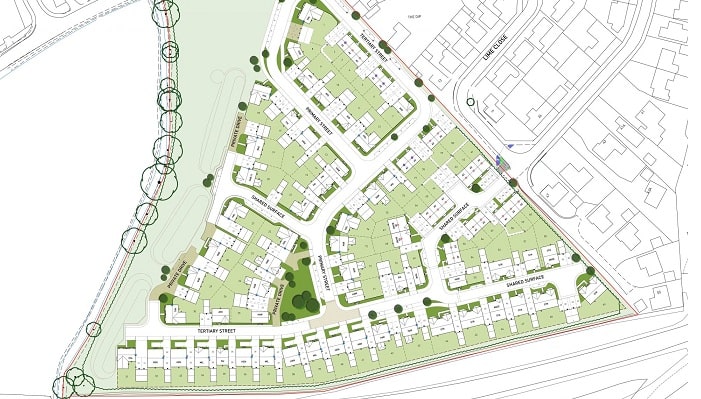 Hayfield has appointed Spicerhaart as selling agent on the new £31m Hayfield Park Scheme, an eco-efficient development located within central Bedfordshire
A show home and marketing suite will be unveiled this summer, showcasing Hayfield's eco-efficient development, which includes:
Air source heat pumps
Energy-efficient underfloor heating
Enhanced insulation
Electric vehicle fast-charging points
Ultra-fast broadband
Kelly Sharman, sales and marketing director for Hayfield said: "There has been a high level of interest for this scheme since construction work commenced last year.
"We are really looking forward to the launch of Hayfield Park this spring because we will be able to take reservations off-plan. Spicerhaart is the ideal selling agent for us to work with because of the team's knowledge of the local second-hand market, as well as new homes.
"They will be able to advise prospective purchasers who want to upgrade to Hayfield Park when their current home needs to be placed on the market."
The scheme features 2-4 bedroom homes, which are being developed around a fully equipped children's play area and a significant amount of public open space.
The scheme is within easy reach of the range of amenities and schooling within Bromham, which is one of the larger villages within the Borough of Bedford.
'Premium eco-efficient family homes'
Mark Alvis, Spicerhaart's divisional sales director added: "Hayfield recently made history by being the youngest company to be crowned WhatHouse? Housebuilder of the Year.
"We are so excited with this instruction, as Hayfield Park will offer premium eco-efficient family homes in this highly popular village location. It will give locals the opportunity to upgrade to a luxurious new home and will also meet the pent-up demand from house-hunters looking to relocate.
"A large number of our applicants specify Bromham in their search criteria, as this well-positioned large village has so much to offer. And while the surge of house-hunters moving out of London has returned to normal levels, we are seeing an uplift of interest in Central Bedfordshire from those living in Hertfordshire.
"You get a lot more house for your money here, complemented by an enviable mix of good schooling, community facilities and fantastic transportation links."
The development is being partially funded by the housebuilder's £67m finance facility from OakNorth Bank.
Hayfield Park will be launched to the market for off-plan sales in March 2022, with the first homes scheduled to complete during the autumn.