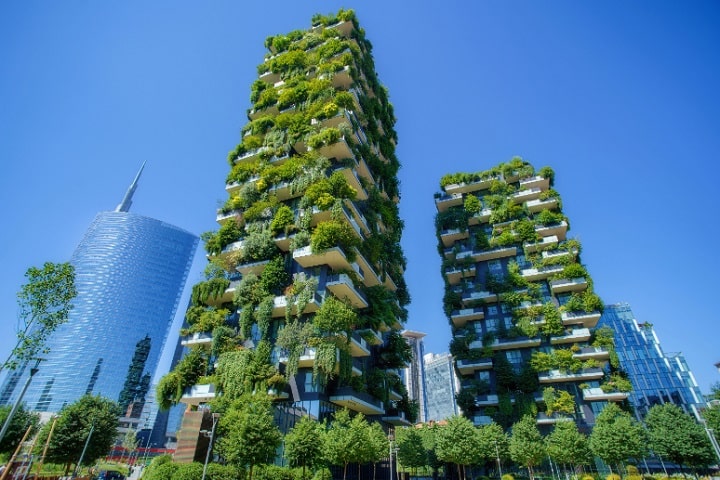 In a recent update from Reports Insights, the global Green Building Materials Market has shown a remarkable valuation of USD 347.10 Million in 2022, with an anticipated Compound Annual Growth Rate (CAGR) of 12.4%. This upward trajectory is predicted to continue, leading to an impressive USD 858.63 Million valuation by the year 2030. This promising forecast is based on an exhaustive analysis of historical and current market trends, industry dynamics, and macro-economic influences poised to shape the market's course in the forecast period.
Green building materials, which comprise renewable components utilized in eco-friendly construction, have demonstrated their potential to be significantly less environmentally impactful than conventional construction materials. These materials span various categories, encompassing recycled resources like steel, demolished concrete, and other natural elements. Their application is notably crucial in constructing green buildings, involving products such as dismantled, reused concrete, steel, and more.
Government initiatives worldwide aimed at curbing carbon emissions through regulations and standards are also driving the growth of the green building materials market. Frameworks such as the BRE Environmental Assessment Method (BREEAM) and certifications like Leadership in Energy and Environmental Design (LEED) are further bolstering the demand for green building materials.
In tandem with these trends, a recent surge in the sales of new single-family homes has been reported by The U.S. Census Bureau and the U.S. Department of Housing and Urban Development, with figures reaching 763,000 units in May 2023, compared to 680,000 units in April. This uptick in home sales is expected to provide an additional impetus to the expansion of the green building materials market.
The Green Building Materials Market is divided into various segments based on application, including roofing, flooring, framing, insulation, and others. It is also categorized by end-user segments, spanning residential and non-residential sectors. Geographically, the market is segmented into North America, Europe, Asia-Pacific, Latin America, and the Middle East & Africa.
Prominent industry players in this sector include BASF SE, PPG Industries, Inc., DuPont, Sika AG, Forbo International SA, Owens Corning, REDBUILT, CERTAINTEED, HOLCIM, and Kingspan Group.
Key drivers for the growth of the market include an increasing demand for sustainable construction materials, a rising trend toward products and materials that reduce Volatile Organic Compounds (VOCs), and a growing preference for recycled and refurbished materials in construction projects. Nevertheless, the market faces certain challenges, including fluctuations in raw material prices that could hinder its growth.
As the green building movement gains momentum, the global market for green building materials remains poised for substantial expansion, underpinned by environmental consciousness, government initiatives, and a burgeoning market for sustainable construction solutions. The potential economic and ecological benefits of these materials make them an attractive choice for developers and builders alike.